Taking panorama pics
The shining feature of any iPhone model is its camera. In fact, even the older models come with more impressive cameras compared to most modern Androids. Sorry, Android people, but that's just the honest truth. If you really want to up your photography game, consider making use of the panorama function.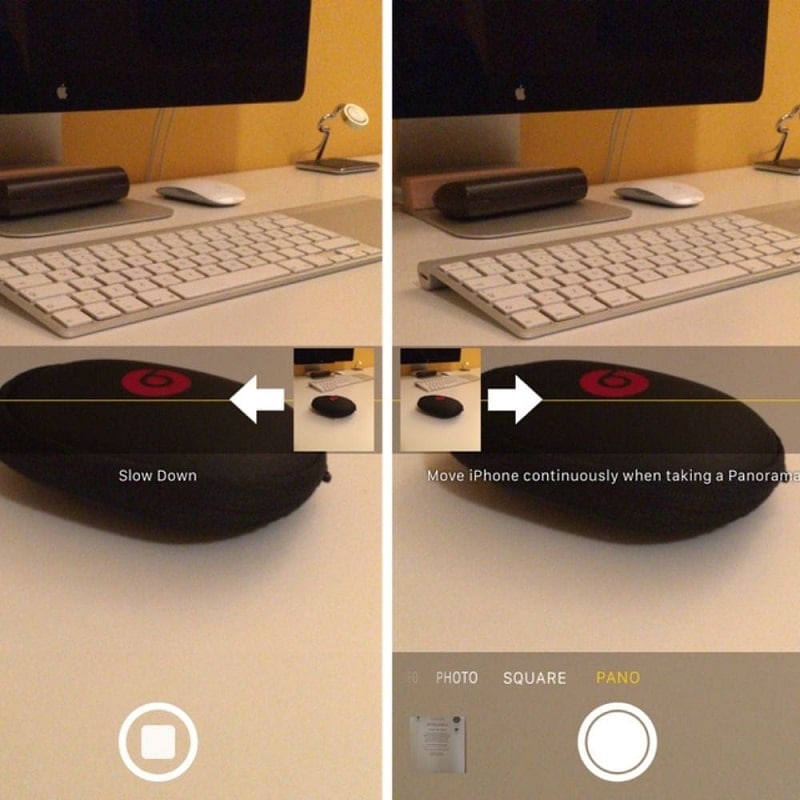 Panorama takes multiple side-by-side images and stitches them together. If you want to access Panorama mode quickly, open up the Camera, then tap the arrow in the middle of your phone's screen. Follow the arrow and the instructions (Slow Down, Move Continuously, etc.) until you're done. This isn't an iPhone-only camera feature, but the iPhone does it more beautifully than most other smartphones.