New player has joined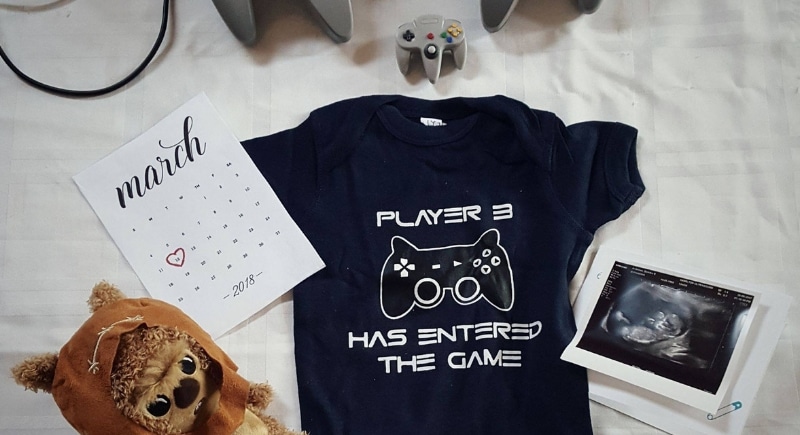 For the more nerdy couples out there, this is a super adorable way to announce that a new player has joined your game. We love how this couple even found a mini N64 controller to include in the picture. The t-shirt and the stuffed animal really just make the photo. Try incorporating your favorite games, though we have also seen some pretty cute nerd announcements that include Star Wars and even Dungeon and Dragons.
Your story continues
The story of you and your partner met even before the day you met. Every step you took and every decision you made led you to meet that special person. If you had a wedding then that was the beginning of another major chapter in your life. It's possible to say that Pt II in your story as a couple begins when you have children, so we love that this young family wanted to present their pregnancy announcement as a continuation of their beautiful story.