Baby shoes pt II
For the camera shy, we love the pregnancy announcements that announce an imminent arrival on the sole of a shoe. The contrast between the parent's year of their birth and the expected year of a child's birth is fun to see. The size difference is also pretty cute! Converse are a classic shoe to use that comes in all sizes, and can be used again later for matching family photos.
Cats help spread the word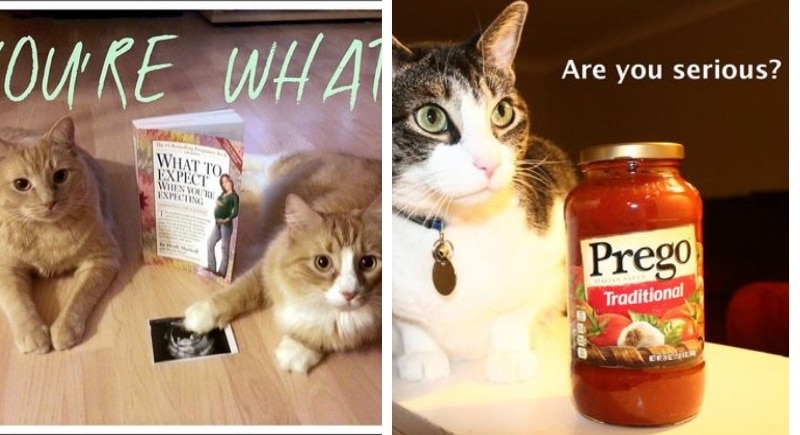 Pregnancy announcements featuring cats take on a bit of a different vibe than those with dogs. By nature cats are more independent and well, skeptical. We love announcements that play on the attitude of cats, which is often a sarcastic or deadpan vibe. Those without cats probably won't understand, but those that do know exactly what we're seeing. Either way, it's nice to know your furry friend can take part in letting you tell the world your good news.