Film your pregnancy results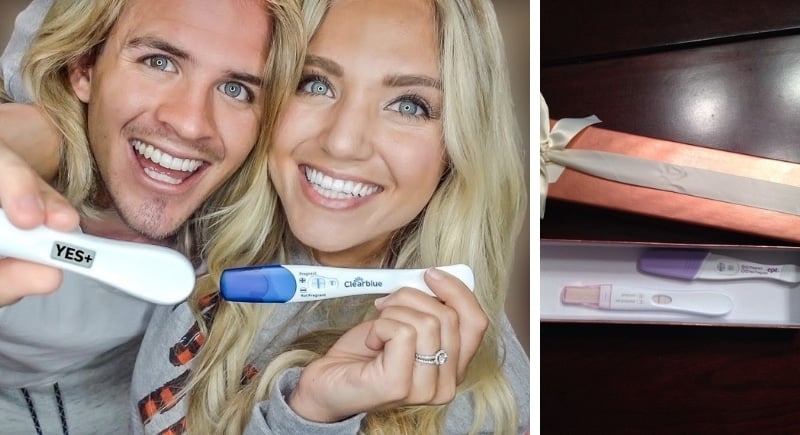 Some couples have taken to filming their reaction to waiting for and then seeing the results for a pregnancy test. This is not only relevant for those with a YouTube channel! If you live far from friends and family, for example, but want to share this magical moment when your loved ones can feel as if they were there in that moment with you and your partner. Filming the results can also be a very special souvenir with which to look back on later in life. Kudos to those who incorporate siblings at this special moment too!
Pregnancy results as a surprise for dad
Some women use the pregnancy test stick to let their parent's know they are expecting. We love that one mom spent time pacing the aisles at Target before buying the test. When her husband returned home from work, she had a positive test laying on top of the receipt for the test from Target. Others wrap the test, or simply leave it for the dad-to-be to stumble upon as a surprise. Whatever the method, the proof is there, so why not use it?