Getting into her business
One follower was particularly intrigued by McKinli's process of baby naming. He had been following her process from the first child, and recently, after the third chalkboard photo appeared, he decided to speak up.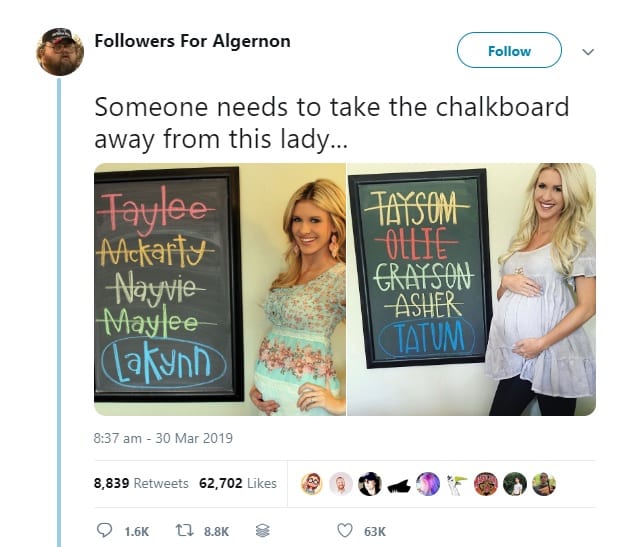 He reposted on Twitter two oh McKinli's chalkboard photos with the caption, "someone needs to take the chalkboard away from this lady…" naturally, the tweet has gone viral.