If you've seen the horror film The Orphan, the following story is about to sound eerily familiar. Kristine and Michael Barnett believed they had adopted a 6-year old orphan from Ukraine. However, soon after the adoption took place the couple noticed the allegedly 6-year old Natalia wasn't acting her age; in fact, she seemed far too mature for a 6-year old, both mentally and physically. After accusing Natalia of trying to harm the couple and their family, they filed a motion to court to have the date on the girl's birth certificate changed from 2003 to 1989. This wasn't the end of the story, though, and things only got more complicated from then on. This article examines the still-unresolved case of the mysterious Natalia Grace Barnett.
Who is she?
Natalia arrived at the U.S via an adoption program when she was 6 years old and bounced from one foster family to another. In 2010, when she was 8 years old, the girl was adopted by Kristine and Michael Barnett. The couple had three children of their own, and they took in 6-year old Natalia after her former adoptive parents gave her up.
Natalia has a rare form of dwarfism called spondyloepiphyseal, which hinders her growth as it affects the bones in the spine. Naturally, the Barnett's were aware of this condition previous to Natalia's adoption.
The adopting parents
The Barnett's have an interesting story of their own. Their older son, Jacob, was diagnosed with autism, but the child was said to be a genius. His special abilities granted him the nickname "boy genius" and wide media coverage over the years.
Kristine Barnett is the renowned author of the book "The Spark: A Mother's Story of Nurturing, Genius and Autism," which she wrote about her gifted son and their journey as a family. After years of uncertainty regarding their son's condition, it seemed as if everything was finally settling for the Barnett's.
Loving family
The Barnett's indicated that Natalia was extremely shy when she first joined their family. Despite that, they did everything in their power to make her feel at home.
Kristine had complications in her previous pregnancies, and so another pregnancy wasn't an option for her. They wanted to have a big family, so they took in Natalia in an emergency adoption process, without many questioned asked.
Not who she claims to be
However, not too long after Natalia's adoption took place, Kristine and Michael Barnett noticed the 6-year old girl wasn't acting her age. They indicated that her vocabulary was extremely high for a 6-year old, and that she was never interested in playing children's games.
Kristine also claims there were visual physical signs that indicated the girl's older age, such as pubic hair and adult teeth. Kristine shares that when she gave Natalia her first bath, she was shocked to see Natalia's body.
Is she an adult?
Natalia stayed with the Barnett's two years until they had enough, and the couple appealed to court asking to change the birth date on Natalia's birth certificate from 2003 to 1989. Besides their suspicions, according to Kristine, bone tests proved that Natalia was 14 or older at the time of her adoption.
Kristine also claims that Natalia was hospitalized at a psychiatric institution, where she confessed to a therapist that she pretended to be younger than she really is. The appeal was approved, and a judge ordered to change her birth certificate, putting her at the age of 22.
Why was she institutionalized?
Kristine Barnett claims she had reason to believe Natalia was trying to harm her family. According to her, Natalia told her she had plans of poisoning them, killing them in their sleep, and pushing Kristine in front of an electric fence.
That's why in 2012, two years after the adoption, they hospitalized Natalia in a psychiatric institution. When she was released about a year later, the couple rented and furnished an apartment for her in Indiana.
Moving away
In 2013, after renting the apartment for Natalia, the Barnett's moved to Canada with their three children, while Natalia proceeded to live alone in that Indiana apartment. Supposedly, they needed to move there so that their prodigy son, Jacob, can attend a special studies program.
After a year, however, just when it seemed like the winds have cooled down, Natalia was evicted from the apartment, and she later reported to the police she had been abandoned by her parents.
Accusations
In 2014 Michael and Kristine were accused of neglect by abandoning a child, and the couple was taken to custody. The couple pleaded not guilty on the account that the girl was an adult. They were both released on bail.
Shortly before the allegations, Kristine and Michael Barnett divorced. When the allegations were made against them, they were forced to return to the states, but they were no longer a family at that point.
Wait, what?
The trial was set for Kristine and Michael Barnett for the beginning of 2020. How come the Barnett's were accused of neglect of a dependent if Natalia was an adult? As it turns out, court documents state that another evaluation done in 2012 determined the girl's age at 11.
Kristine and Michael, on their side, continue to claim the entire adoption was a scam made by an adult who is a diagnosed sociopath. Kristine, a published author with a fan base, posted on her Facebook page how devastated she is by these false allegations.
Who's telling the truth?
It remains unclear how everyone gets their facts, and Natalia is probably the only one who knows the truth. Kristine claims they have letters written by doctors claiming Natalia is an adult.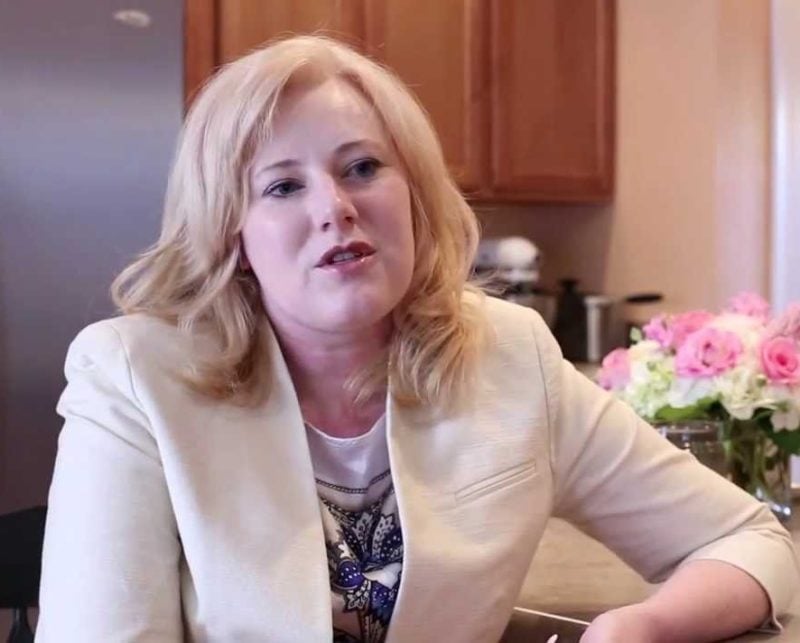 These letters also claim Natalia has admitted to being over 18 when she was instituted in a psychiatric facility, where she was diagnosed with sociopathic personality disorder.
Conflicting stories
Kristine Barnett also claims she has proof Natalia tried to harm them. According to her, Natalia drew pictures and made statements claiming she wanted to kill Kristine and her children, all described in great detail.
If you thought the story was complicated up until now, it gets even more so. Following the couple's divorce and criminal charges, Michael Barnett told the police a different story than the one his ex-wife was telling. He admitted Natalia was a minor when they left her at the Indiana apartment.
Further complications
For now, Kristine and Michael Barnett's story is put on hold until their trial. The story is far from being over, though. In 2016 another couple petitioned to be Natalia's legal guardians – the Mans family, who now live with the girl in Indiana.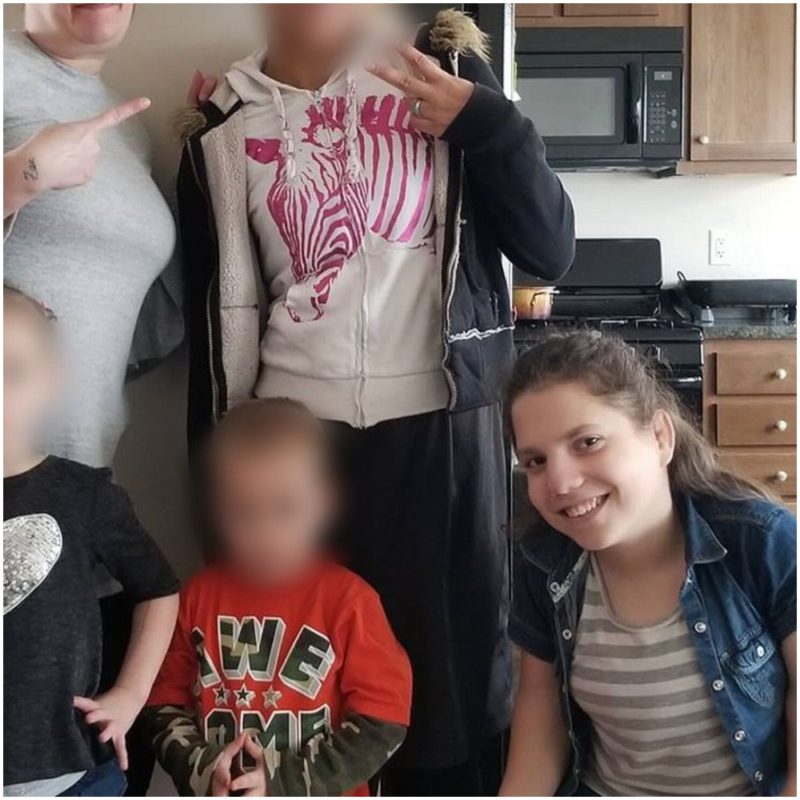 This month, Natalia and Mrs. Mans spoke out about this case on the Dr. Phil show. Of course, Natalia denied the Barnett's allegations that she's a scam artist, and maintained that she is 16-year-old, the age that corresponds with the year of birth on her birth certificate.
Natalia is heartbroken
On her appearance on the Dr. Phil show, Natalia cried, saying she felt deeply hurt and betrayed by the Barnett's: "I actually thought I had found the right family after bouncing around from a lot of families," she said.
Her new adopting parents, Antwon and Cynthia Mans, indicated on this interview that Natalia did not yet have her first period, as Kristine Barnett claimed a few years back. According to court documents, Kristine ordered the girl to tell people she "simply looks young."
New parents
Natalia has been living happily with Antwon and Cynthia Mans for the past 6 years, and the couple never suspected her being older than she claims to be. It turns out the couple has been in touch with Natalia sine she left the Indiana apartment in 2013.
When the couple filed for legal adoption of Natalia, they believed the girl to be 13-14 years old. While in Custody of the Barnett's Natalia was checked several times for bone density to determine her age, with the latest check, in 2012, determining her age at 11 years old.
Her biological mother
Recently, Anna Volodymyrivna from Ukraine came forward as Natalia's birth mother. She sadly admits that she put Natalia up for adoption 16 years ago due to her severe condition. She shared that when Natalia was born, after a long birth, her condition was immediately recognized; she had short legs and arms, and no neck.
According to her mother, the doctors at the hospital told her not to take Natalia home, since her condition would restrain her to a bed her for the rest of her life. Records from the orphanage where Natalia was kept indicate she was admitted as a baby in 2003.
Making amends
Anna hadn't seen her child since she admitted her to the orphanage. Now, years later, perhaps after hearing of the scandal the girl is involved in, Anna wants to make amends – she says she wishes to see her daughter again one day and apologize to her.
Anna utterly denies any accusations claiming her daughter is an adult sociopath. She says her daughter was born 16 years ago, and there's no denying how old she really is. Her testimony somewhat complicates matters for the Barnett's, who are currently waiting for their trial.
Exemplary parents
It was only this September that Kristine and Michael Barnett were finally charged with child neglect, after they surrendered to authorities. Before this bizarre story began, however, the Barnett's were running a children's day care from their home.
After Kristine's book was released, the couple had accumulated fame and were considered exemplary parents for raising the "boy genius." In a tearful interview following the allegations, Kristine insisted she loved all children and treated Natalia as if she was her own.
Sworn to silence
Michael and Kristine Barnett are currently under a gag order, banning them from speaking publicly about the case until their upcoming trial.
Despite that, Kristine couldn't help but publish on her Facebook page how shocked and horrified she is by the false accusations held against her. When the Barnett's moved to Canada, so they say, they left Natalia behind since they refused to take care of an adult who was using them.
Her side of the story
In her Dr. Phil interview, Natalia admitted she lived with at least 30 families since she arrived at the United States and before she was adopted by the Barnett's.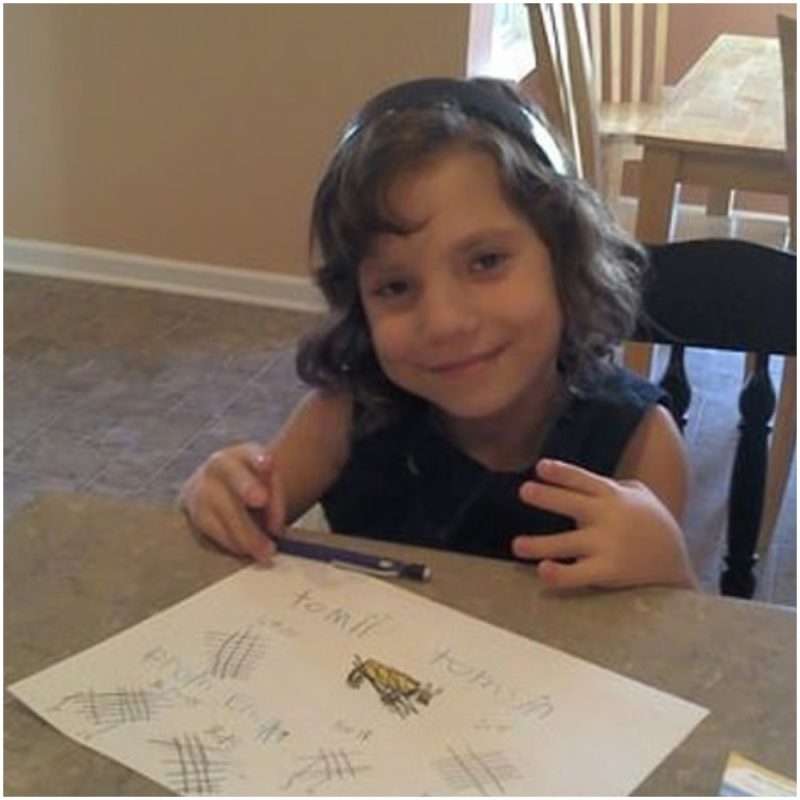 Seems like her story is a lot more complicated than anyone knows. On the Dr. Phil show, Natalia wanted to share her side of the story. The girl said she has no recollection whatsoever of going through bone scans, as the Barnett's claim she did.
Their story
Natalia and her new adopting mother, however, did say she had a bone scan two years ago, after she was under the care of the Mans, which determined her age at 14 years old. She added they have paperwork to prove it.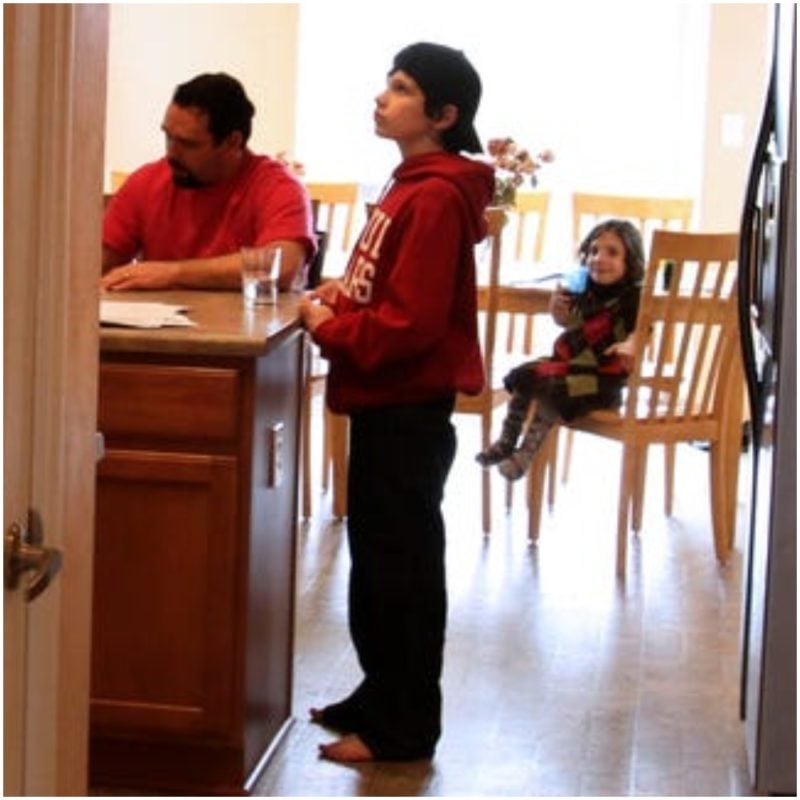 However, the Barnett's also have paperwork allegedly from doctors saying Natalia is an adult diagnosed with psychiatric disorders.
More to it
During the two years they spent living with Natalia, the Barnett's share, they were terrorized and terrified; according to their testimony, they couldn't go to sleep, because the girl was standing in their bedrooms holding a knife.
"We had to hide all sharp objects," they say. The Mans's, Natalia's current care-givers, insist that she's a child, and claim the Barnett's must have abandoned her since they couldn't afford the cost of her multiple surgeries.
When movie turns into reality
This story might sound suspiciously familiar if you've seen the 2009 horror film The Orphan. The film portrays a couple who adopts a mysterious 9-year old girl from Russia. This couple, much like the Barnett's, have two children of their own, one of them a deaf-mute.
One day the couple starts to question the girl's age, seeing as she demonstrates knowledge a kid shouldn't have, and overall acts like an adult. The plot thickens when the girl starts to show hostile, disturbing behavior.
Unresolved
So who's telling the truth? The case is a mystery, and will remain so at least until the Barnett's trial in January 2020. In the meantime, The Barnett's stand behind their testimony, and so does Natalia.
What should have been a blessed adoption turned out to be an unending nightmare for both parties. In the meantime, there are still many unanswered questions and holes to be filled in the story. Stay tuned for updates on the upcoming trial.