If it's not too much trouble
Are we in Canada? What's up will all these apologetic signs? At least this gut practices what he preaches – he asks for respectful discourse, in the most respectful way imaginable! Though he's at a protest – more often than not the opposite of anything that is polite or respectful – he maintains his manners.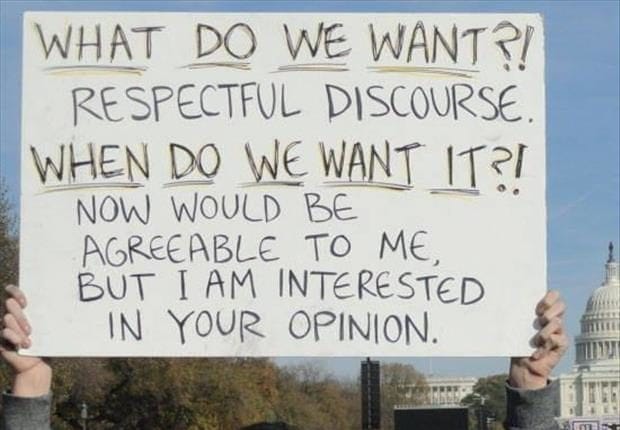 More people should learn from this person, because as a society, we could really learn something about respectful discourse. With today's social media that allows us to say whatever we want whenever we want without actual consequences (most of the time, at least) – people feel free to curse and use whatever language they want, and emotions are high on social media.