Some things never change
This photo was taken four years ago at the 2015 Climate Change Conference in Vancouver, but it just the same might have been from any other climate change conference, according to her sing. But you have to applaud her for the persistence!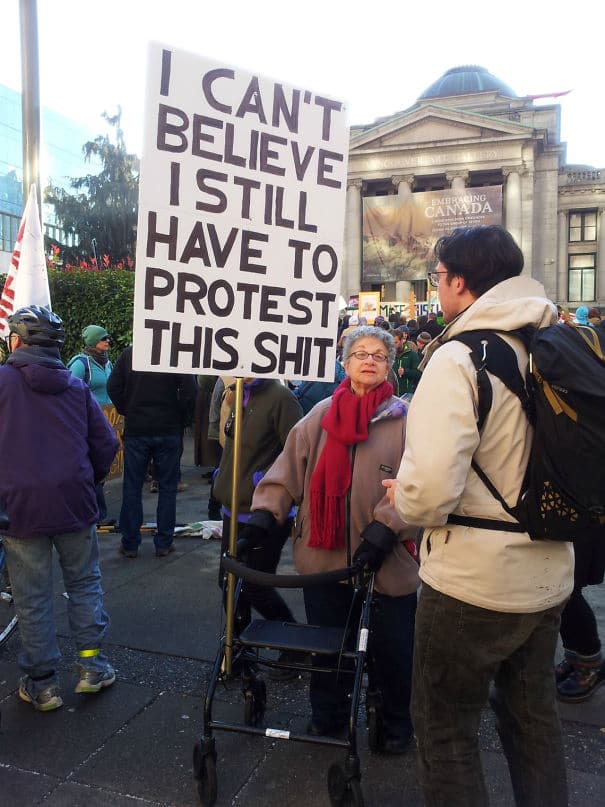 This is a cause that has been around for the past few years and is only growing in awareness, so unfortunately it seems like this woman will keep protesting this for a few more years – but hopefully not too many!