Australia had some good news last week!
The Australia Zoo has made the Guinness World Records of having the largest living giraffe. Forest, as they call him, is a male giraffe that calls the zoo his home. Measuring in at the height of 18 feet, 8 inches he was officially given the title of the world's largest living giraffe.
Bindi Irwin was ecstatic that this friendly, sweet giraffe at her parent's zoo was deemed the world's largest living giraffe, even sharing her happiness on Facebook.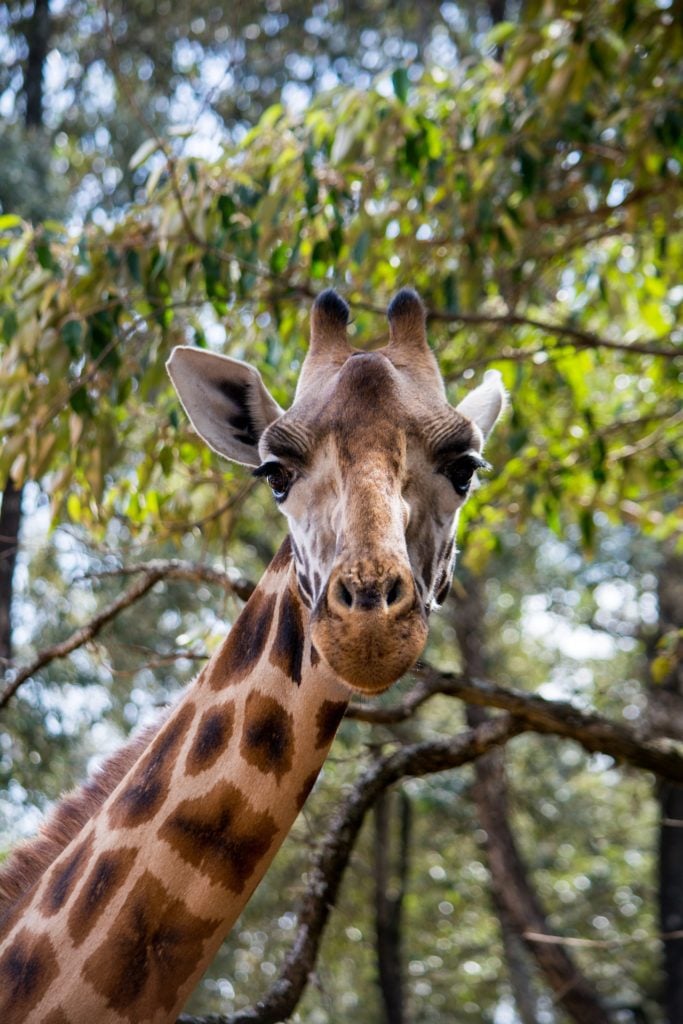 On December 4, 2019 Forest was given this fabulous recognition. Forest, born in 2007, is the only male in his herd and has fathered 12 calves born in the Australia Zoo as part of their breeding program.
Forest will become a father again, with one calf expected to be born soon, as he struts his sweet self around being proud of holding the world's largest living giraffe title.
Guests of the Australia Zoo can meet Forest on their next adventure here, as Forest is more than happy to meet guests.
About Australia Zoo
Steve Irwin and his family were the founder of Australia Zoo and believed that if people could see animals in this environment perhaps they'd start to realize the importance of helping animals.
As many of you know, Steve Irwin lost his life in 2006 during a snorkeling accident, but his family has continued on while keeping his memory and passion alive.  
All About Forest, The World's Largest Giraffe
Forest is a tall giraffe that weighs in at about 1900 kilograms or over 4100 pounds! He spends his days in the Australia Zoo savanna eating twigs and browsing for acacia leaves to eat.
He enjoys eating carrots right out of the hands of his trainers, and everyone that meets him has nothing but nice things to say.
Forest was born in Auckland Zoo in 2007 but moved to Australia Zoo in around two years old. This lucky, world's largest living giraffe, is part of the breeding program at Australia Zoo.  He's become a father several times over and helps keep the giraffe kingdom alive.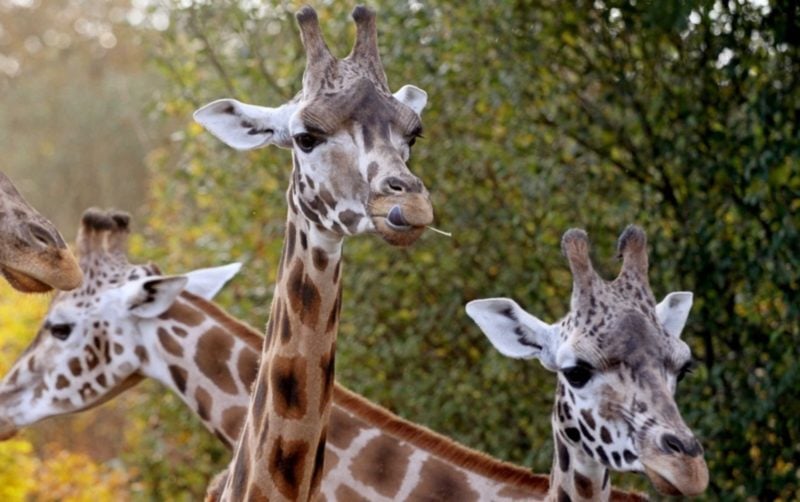 Since giraffes are very vulnerable in the wild, Forest is much like an ambassador for his kind.
He helps spread important messages about the needs of giraffes all the while helping provide more giraffe calves into the world through the Australia Zoo breeding program.
Don't forget to check out the options to adopt Forest, there are handful of adoption package options on Australia Zoo's website to choose from.
All we can say is that this is one humongous giraffe!
Way to go, Forest, keep up the excellent work!