Slimmer Phones – Less Juice!
Phones are getting too thin. There undoubtedly is consumer demand for thinner and lighter phones, but then people who buy them complain about the short battery life. Like every good thing in life, thin phones have consequences. Their battery life is shorter, they heat up more and some of them are so thin and frail that it seems they could easily be snapped in half.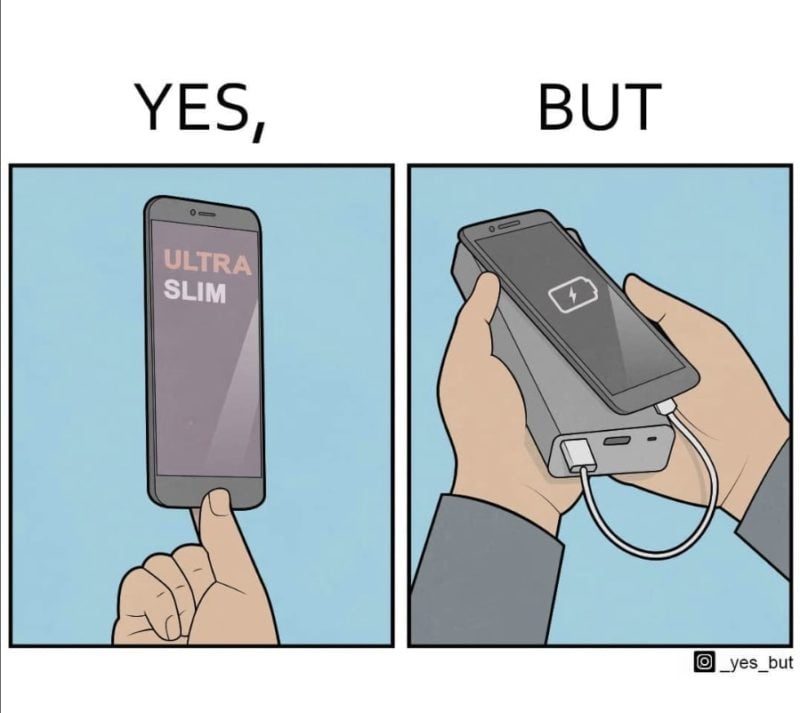 I would strongly recommend thinking twice before getting a super-slim phone. Getting one that is a bit thicker just seems smarter. And as one commenter pointed out, this illustration could also be read as a metaphor for eating disorders and the fact that if you don't eat enough, you'll have low energy.