Self-humor
"So I heard the ladies like bad boys. Lucky for them, I'm bad at everything." – I have to admit, this is a successful quote – it's funny without trying too much, and who doesn't appreciate a little self-humor? We're not sure how this quote slipped under the principal's radar, but good thing it did!
Also, this quote is quite easy to relate with, as it sums up pretty good not just this guy, but many people's experience of high school. After all, what is high school really all about than being rejected by women you like?
The tired one
"Why fall in love when you can fall asleep?" You know those people who are always tired throughout high school? Judging by this quote, this girl was probably one of them. But can you blame her? Being a high school student is exhausting! However, this girl doesn't know what's waiting for her in college.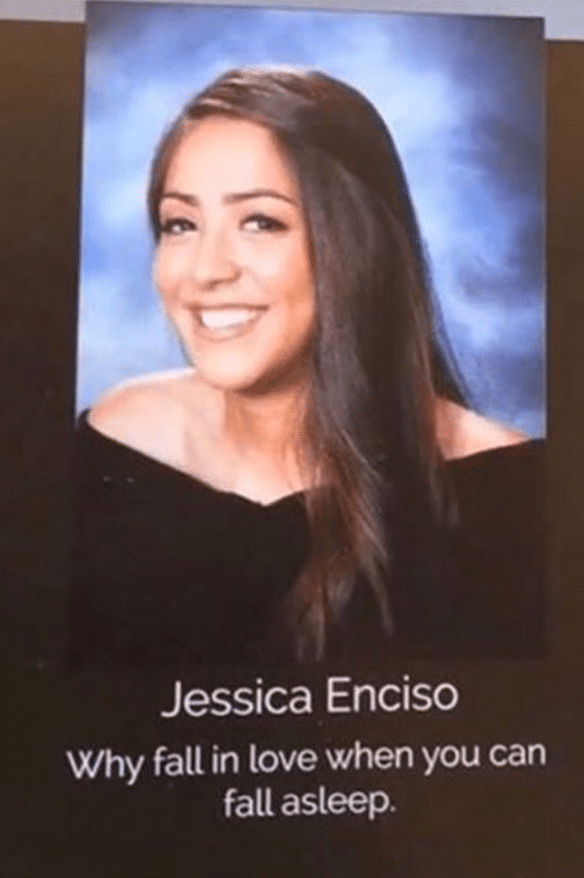 But joking aside, we mush hand it to her – this is quite a funny quote! Seriously – who can't relate to this quote? This is an eternal quote, it'll still be relevant even twenty years after high school.