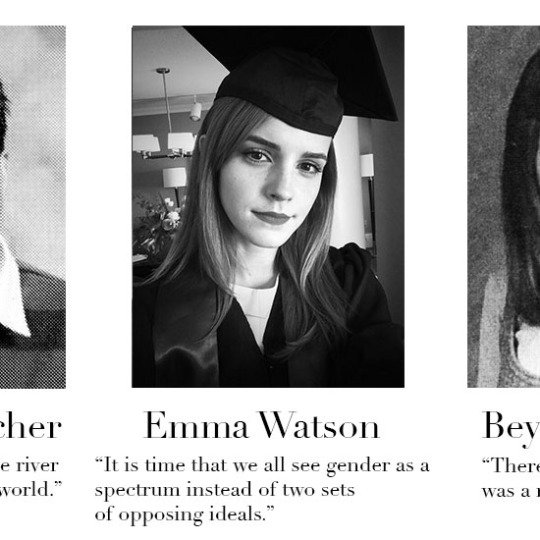 Some people say that high school years are the best years of our lives – if you ask the people who wrote some of these quotes, they'd probably disagree! While people take their yearbook quote seriously and spend months coming up with those words of wisdom, others take it more lightly and want to leave behind something funny for people to remember them by. Whichever way they decide to go with, the result is always entertaining. This gallery of yearbook quotes is ought to take you back to those beautiful, nostalgic years of high school, and make you reminisce about your own high school year and open up your dusty yearbook!
The supportive parent
"I'm surprised you graduated." – This is not a negative quote but a victorious one – because this proved everyone wrong (including her mom, apparently) and graduated. However, your yearbook quote is meant to capture your best, most iconic high school moment – and I'm not sure that's it!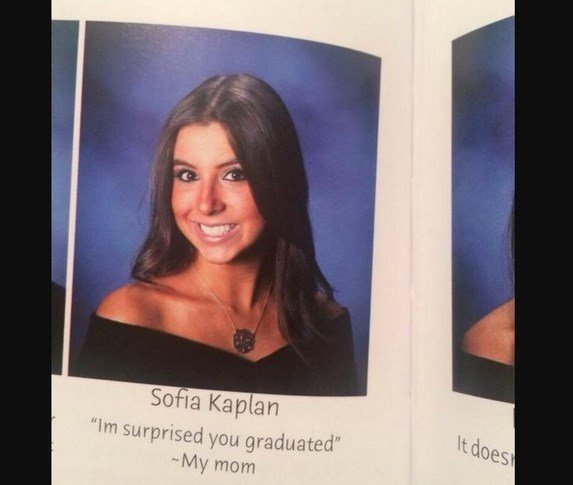 This quote probably seemed funny to her at the time, but I'm betting that looking back at it fifty years from now won't be so entertaining. Either way, I hope her mother and her resolved their issues!
Self-humor
"So I heard the ladies like bad boys. Lucky for them, I'm bad at everything." – I have to admit, this is a successful quote – it's funny without trying too much, and who doesn't appreciate a little self-humor? We're not sure how this quote slipped under the principal's radar, but good thing it did!
Also, this quote is quite easy to relate with, as it sums up pretty good not just this guy, but many people's experience of high school. After all, what is high school really all about than being rejected by women you like?