The McFloat in Hong Kong
Alright, we're not sure what to think here. Chocolate sundaes are good, and floats are good, but mixed together? Sorry, McDonald's in Hong Kong but you lost us. Also, just in case you're wondering, they don't use root beer to make their floats. That dark-colored carbonated drink you see in that plastic cup is Coca-Cola.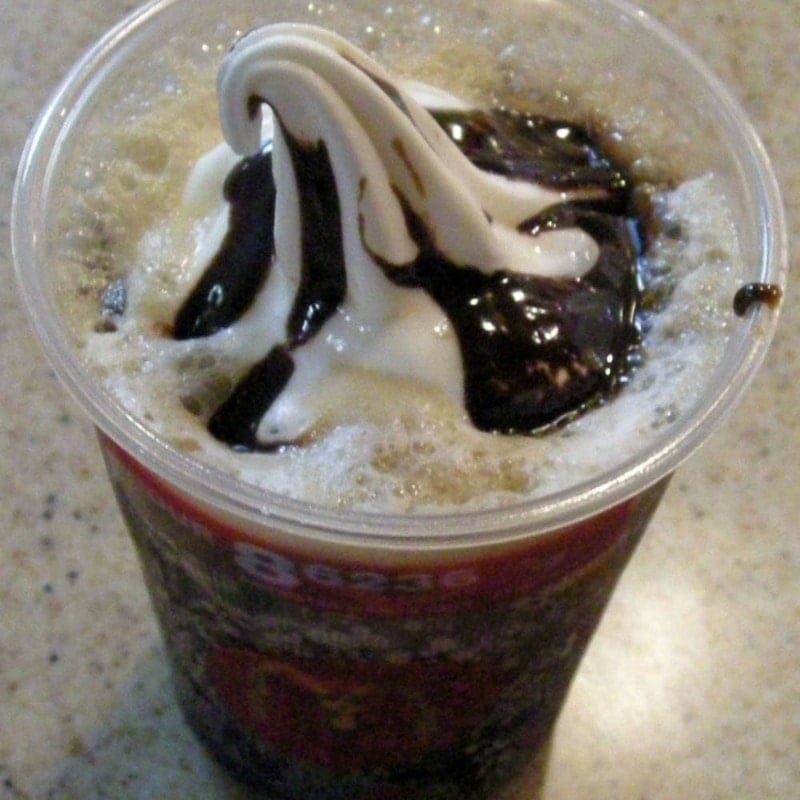 Coke floats used to be popular in the US until the Soda Council unanimously decided that they shouldn't be popular anymore. That's when the Soda Council in Hong Kong picked it up and ran. We're be honest: the only thing that makes the McFloat look unappetizing is the chocolate sauce. Chocolate and Coke don't mix!