The Discontinued McRice Burger in Southeast Asia and Taiwan
Southeast Asia experienced a rice burger fad back in 2015 or so. All of the burger makers started selling their takes on rice burgers, and we have to say that none of them looked very appetizing. Rice, being the staple food in most Asian countries, belongs nowhere near burgers. That's just our opinion, though.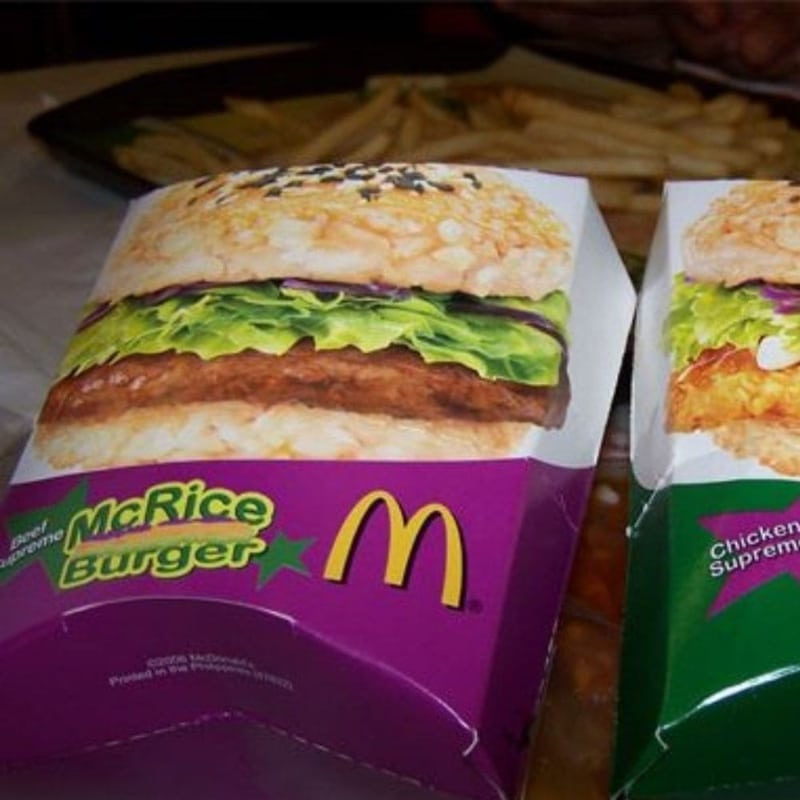 As for the McRice Burger, it didn't sell nearly as well as McDonald's analysts thought it would. Perhaps the sticky rice "buns" were too hearty, or maybe the fad was too short-lived and McD's had to cut their losses. It was a good try, but perhaps you shouldn't think too outside of the box.