The KitKat McFlurry in Australia
We honestly thought that Australia would have a Milo-infused McFlurry version, but we're totally wrong. Instead, they have something much better: a KitKat McFlurry. Imagine eating vanilla ice cream with bits of KitKat sprinkled on top? Plus, there's plenty of chocolate sauce hidden beneath the pile of dried candy bits.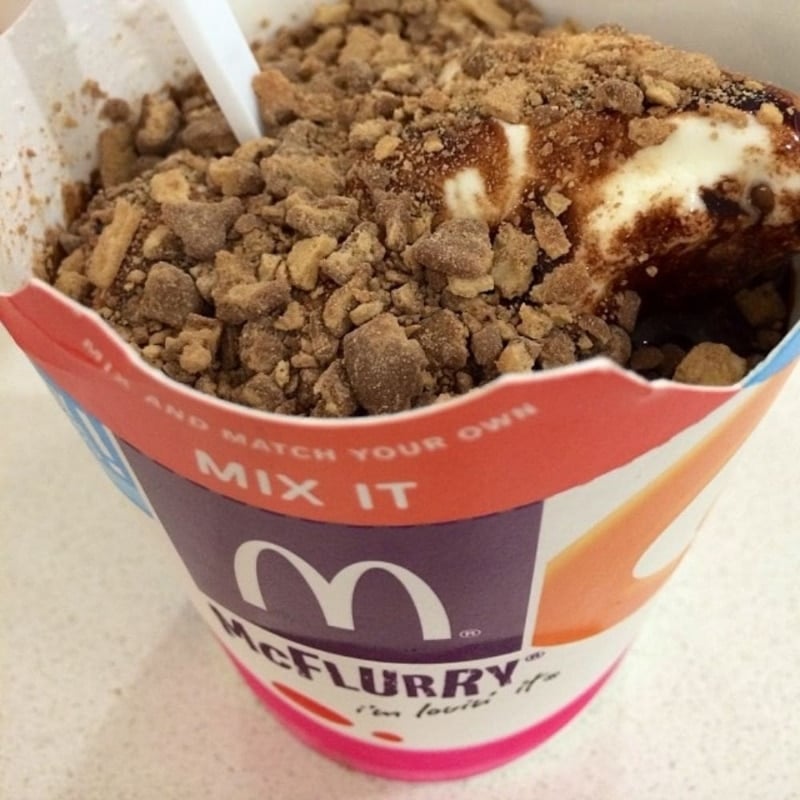 Did you know that KitKats are made almost entirely out of KitKats? That's right, any KitKats that don't meet quality standards are crushed and used in the following batch. That has nothing to do with this, but we think that you needed to know this information. Perhaps it'll change your minds about breaking off a piece of that KitKat bar.