The Chicken & Egg Burger in Hong Kong
The name of this burger is pretty self-explanatory. There's a chicken patty with a fried egg on top. There are also a few measly lettuce shreds and some tangy sauce to tie it all together. As far as creativity goes, Hong Kong's McDonald's has left us utterly disappointed with this menu item.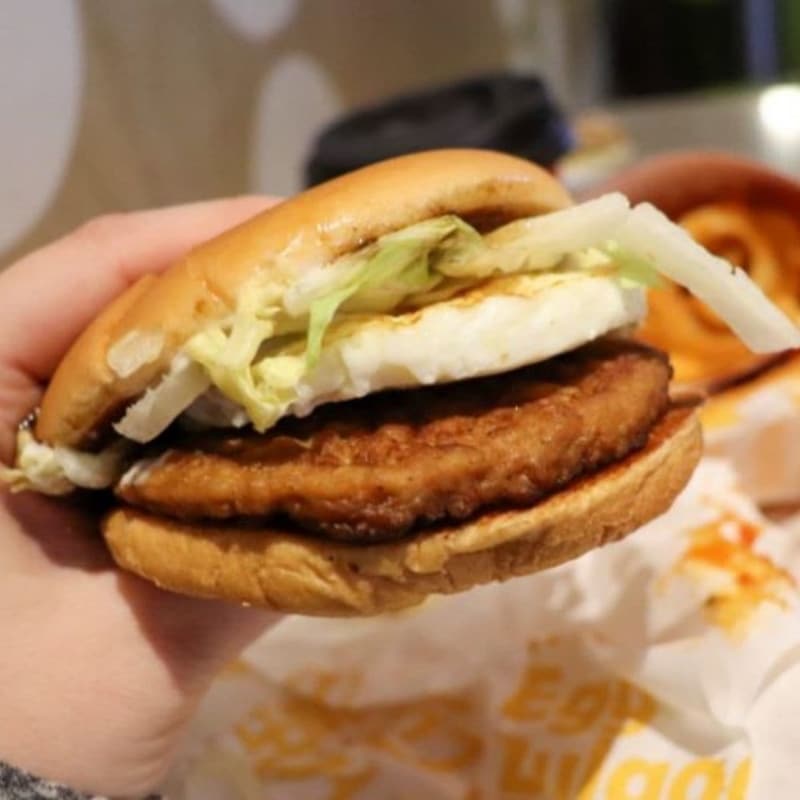 That's not to say that the burger doesn't sound good. Who doesn't love eating a mama chicken and her unborn fetus in one sandwich? That said, we had higher expectations for Hong Kong-exclusive McD's sandwiches, and this one doesn't live up to the hype. Let's see what India has for us.