As one of the most iconic fast-food restaurants, it's no surprise that the restaurant chain is able to provide millions of smiles in over 100 countries across the world. In fact, there are probably multiple golden arch restaurants in your city, so you can never go too far without your favorite McSandwich in each of your hands.
But different countries have different tastes, meaning that McDonald's managers need to come up with creative menu items that appeal to their customers. If you travel the world and want a taste of their local dishes, chances are you'll find a version of it at a local McDonald's. Below, you'll find country-specific menu items served at your favorite place for burgers.
The McMollettes in Mexico
When traveling to Mexico, feel free to start their McDonald's take on an open-faced McMuffin dubbed the McMollettes. Each half of the English muffin is topped with refried beans, a dash of salsa, and a slice of melty cheese. We don't know about you, but to us, this sounds like an excellent way to kick the morning off.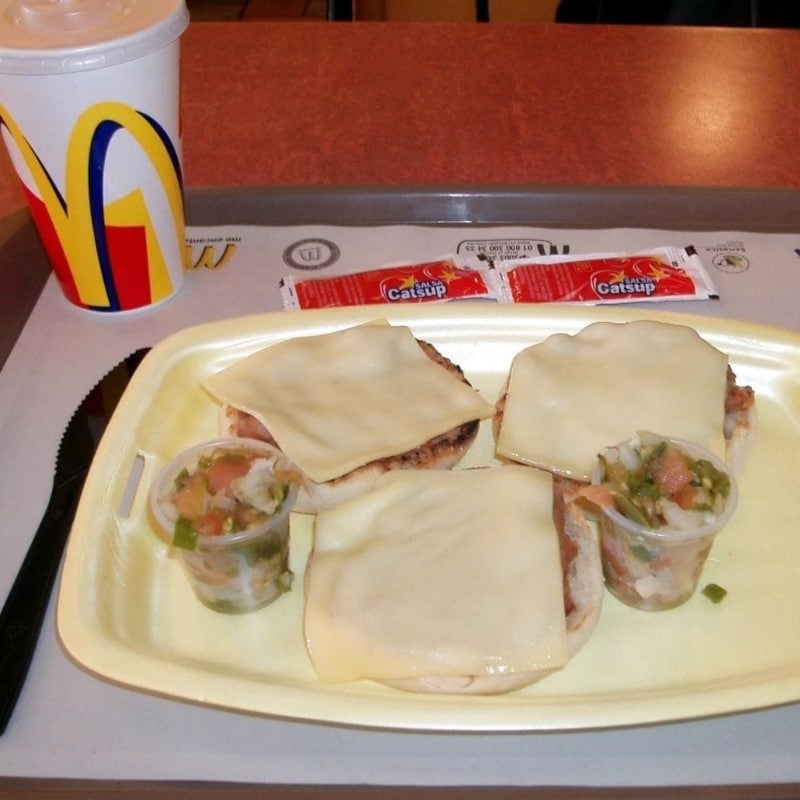 This Mexican delicacy is available on their breakfast menu all over the country, so if you're jonesing for a quick bite into an English muffin with sweet, salty, and tangy, this is undoubtedly for you. It's just a shame that McDonald's in our country doesn't offer the same awesome dish.