Fans of NASCAR are aware that the racecar driver's wives and girlfriends are considered to be some of the most beautiful women on the web. These "WAGs" make up an impressive bunch of ladies: models, actresses, bloggers, doctors, and more. Many of the women come from NASCAR families themselves and are an integral part of what allows their husbands to live such a unique lifestyle.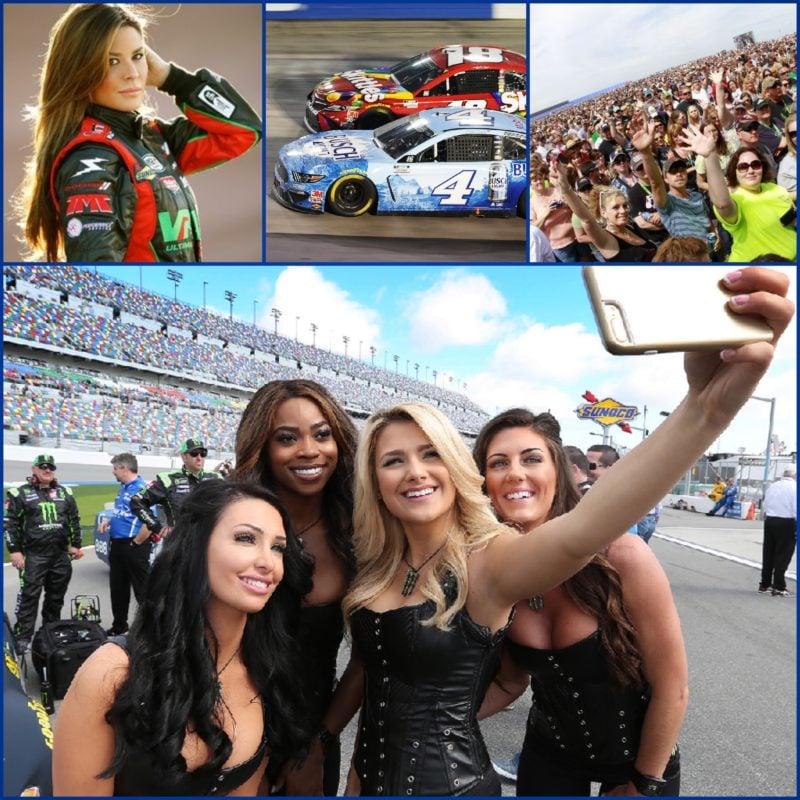 Along with all of the excitement and fame, the WAGs also have a lot of responsibility. Did you know that 40% of NASCAR viewers are actually female, and naturally want to know more about the women behind the scenes? Perhaps because NASCAR drivers and their families are so often on the road and in the spotlight, their wives and girlfriends are expected to follow certain guidelines and behavioral codes. You might be surprised to discover who these awesome ladies are and to learn more about the lifestyle that they live.
Whitney Ward Dillon
Whitney Ward is one of the best know NASCAR wives. In the past she was an NFL cheerleader and a model. Currently, she runs a blog called "BFF" together with her best friend Mariel Lane. The two powerful ladies also run a jewelry company and a support program for women through a movement called "Girl's Tour".
Whitney married NASCAR driver Austin Dillon in 2017. They have a son named Ace, who is actually named after his father's nickname, "the ace". The talented Dillon comes from a family of NASCAR drivers, and with a name like Ace, it seems like there might be a future racer on the way.