George Clooney Says Oink
George Clooney gifted many years ago a Vietnamese pot-bellied pig named Max to his then-girlfriend actress Kelly Preston. Over the years, many girls came and went, but only the pig remained loyal. A few of George's ex relationships had given him the "the pig or me" ultimatum. No need to guess who was still standing at that time because he kept on choosing Max over everyone.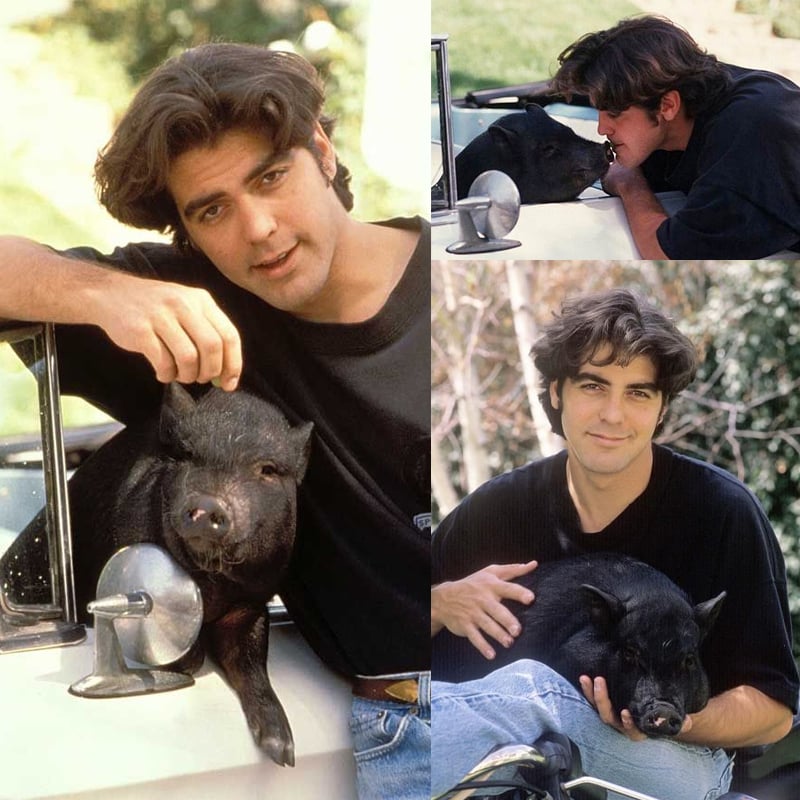 Max is long gone, but he used to sleep on the floor next to the actor and sometimes even in Clooney's bed. Max played an essential role in Clooney not getting married sooner or having kids due to his affection for the piggy. Max was a foodie and loved stuffing himself. Clooney says that Max would scream when he tried to put him on a diet. I relate to Max very much.