It Ain't Easy Bein' Cheesy
At least once in our life, we've opened up a bag of chips to find something not quite right about it. It could be just one chip in a bag of Lay's that looked full before opening, or it could be a bunch of powder in your bag of Funyuns. Regardless, the experience is anything but pleasant.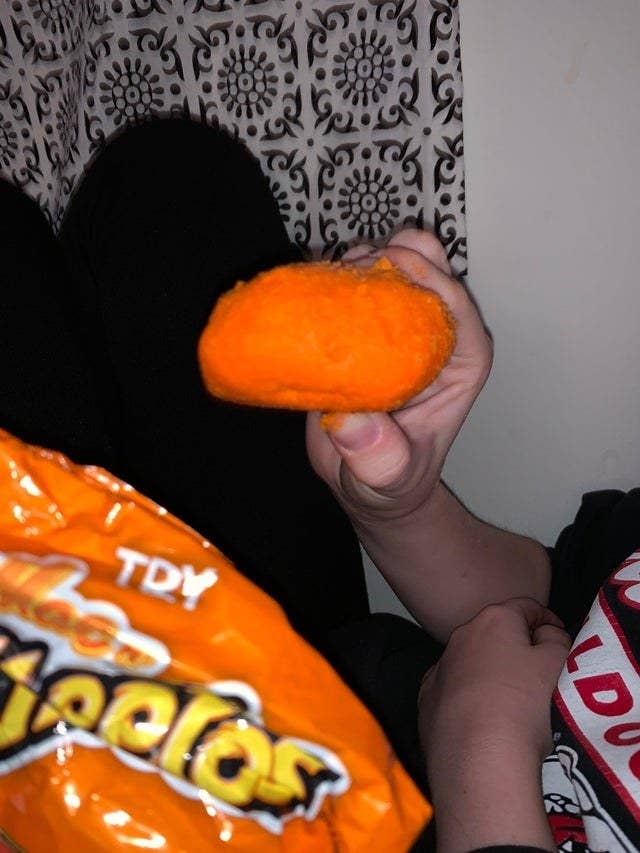 On the other hand, it's very uncommon to open up a bag of Cheetos and find a gigantic ball of cheese powder that could almost fit in your palm. Who would have thought that opening up a bag of snacks can be a gamble, too? This is an incredibly special find for some people.