Isn't that Something?
Just because something looks aesthetically pleasing, doesn't really make it special. As a matter of fact, many people simply don't care about how something looks, and instead are on the search for things that are more interesting. Take this pole for example, which depicts a map of the world made out of rust.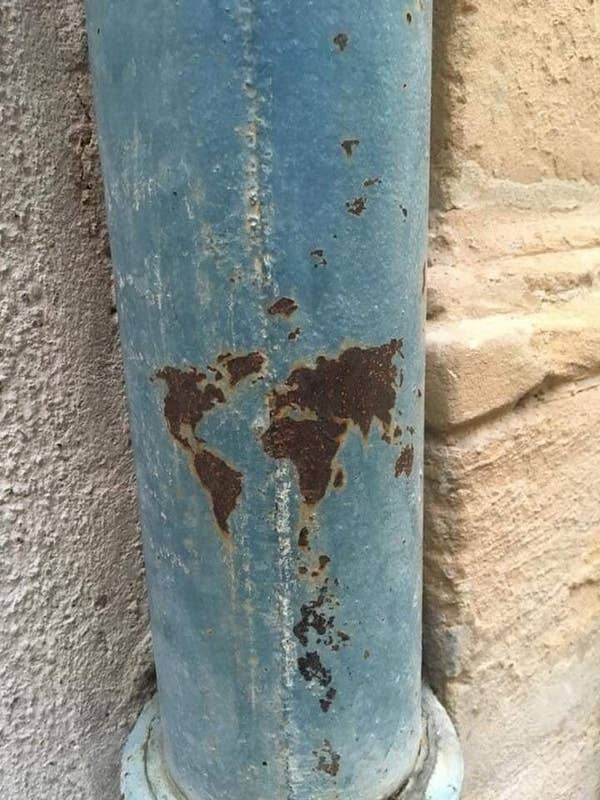 The question that we're all thinking is, was the map drawn by someone diligent enough to carve it perfectly like this? Or, did the pole naturally erode to make this scraping of the world map? We're hoping it's the latter because that makes the whole thing a lot more special.