If you travel for months or even years at a time, the places you visit and the sights you see might not be as exciting when you're comparing it to where you've just visited. You may have really high expectations of what a place will look like or what an experience will feel like in some cases, and our expectations aren't always fulfilled, for better or for worse. If you have nothing to compare these expectations to and have no previous knowledge to base your expectations on, prepare yourself to be innately disappointed. Nontheless, we should keep an open mind, clear of expectations, and try to make the best of every trip, even if it looks nothing like what we had in mind. These people packed their suitcases with unreasonable expectations, and took to social media to share their absurd complaints.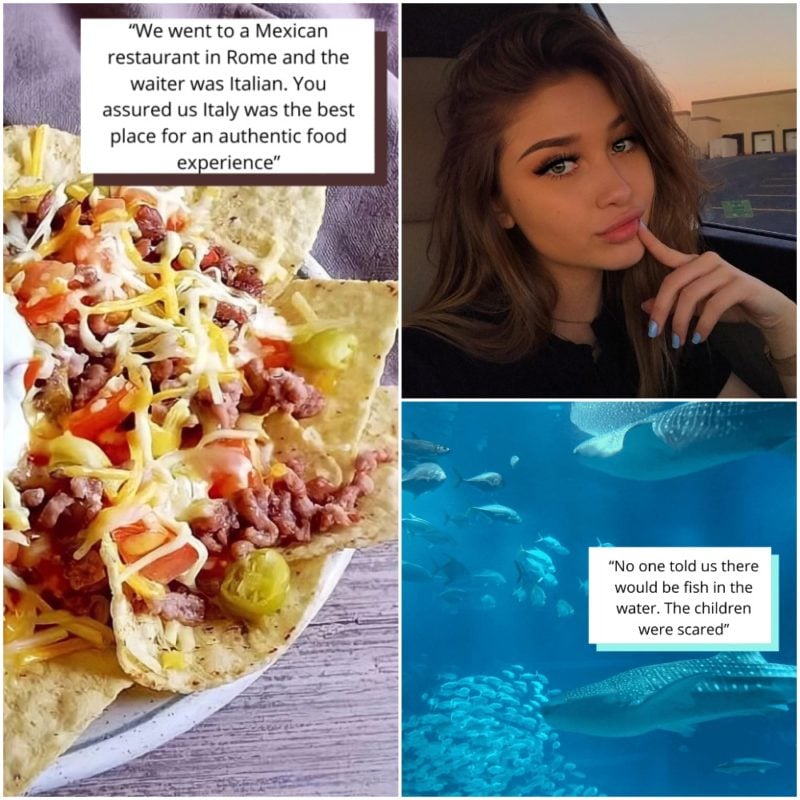 A Hike in the Woods
If you are the type of person to go camping or spend a lot of time out in nature, then you understand there will be occasional mosquito bites, encounters with reptiles, dirt, and dealing with everything else found out there. However, if you avoid the outdoors, be wary of visiting any outdoor national park or landmark unprepared.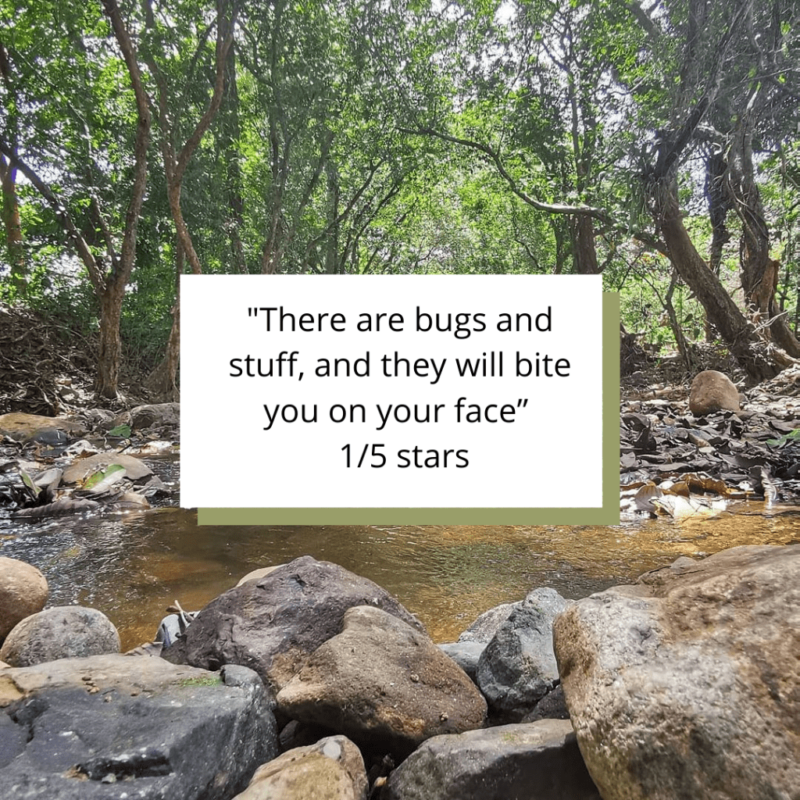 Bugs are literally everywhere outside; they are vital to the participation of nature. One traveler left a one out of five-star review for visiting somewhere there were bugs that bit you on the face. Ouch! When you visit somewhere in the woods, keep in mind there will always be bugs. That's why humans have invented bug repellents and sprays to keep them off and away from you.