Las Coloradas, Mexico
When was the last time you swam in a pink lake? If the answer is never, you found your next destination – the pink lakes of Yucatan area, Mexico.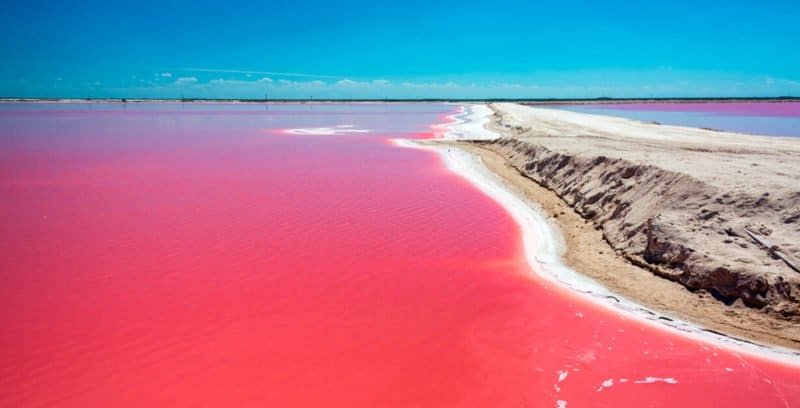 The rose-pink lakes, Laguna Rosa in the common tongue, are huge evaporation ponds, and their unique color is created by the micro organisms in it.