Salar de Uyuni, Bolivia
The largest salt flats in the world, Salar de Uyuni is a must-have on every traveler's list of destinations. It's not only exceptionally beautiful, but also a one of a kind nature phenomenon.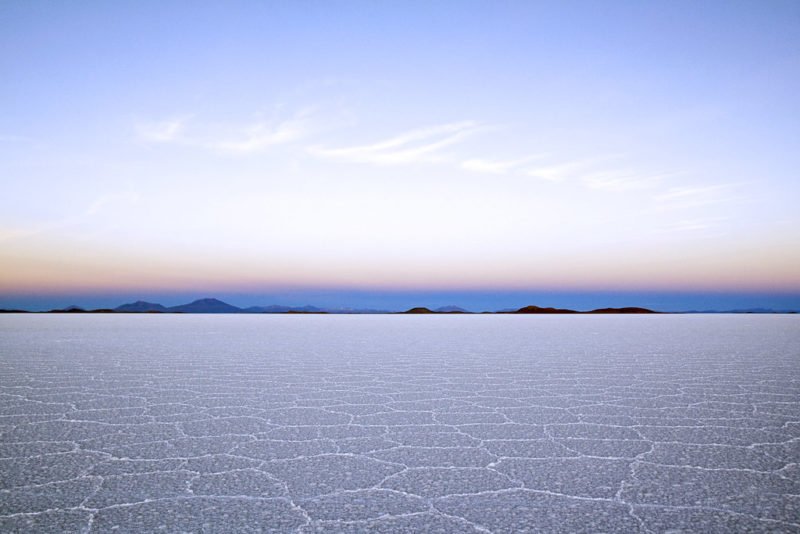 The desert was formed by a transformation of several prehistoric lakes. The coolest thing about it – after it rains, it transforms the salt ground into a giant mirror. I think it's worth a visit just for the picture if you don't want to hang around.