Chocolate Hills, Philippines
Sounds tempting already. The chocolate hills, rightly named, are a geological formation in the Bohol province of the Philippines. They aren't covered in chocolate, since this isn't Willy Wonka's chocolate factory, but rather in grass that turns brown in dry seasons.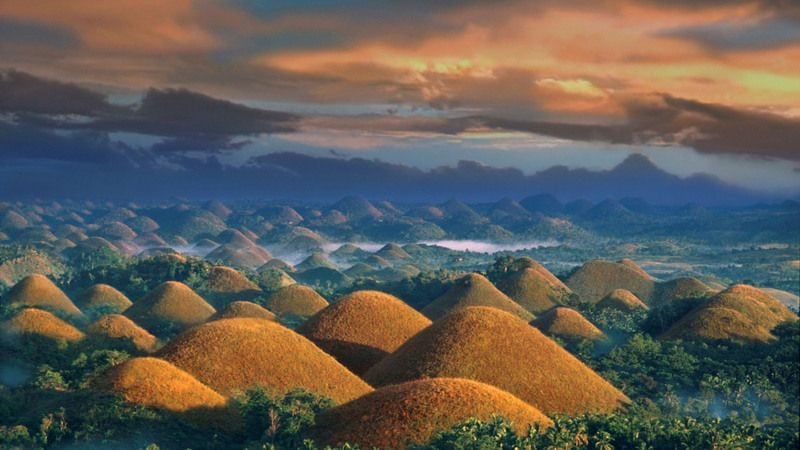 When you visit the rice terraces of the Philippines, pay a visit to this area, but make sure to do it during the dry season, to catch a view of the hills when they turn chocolaty.