Bullet-Shaped Whiskey Stones
We do enjoy a shot of a chilled single malt whiskey, but trying to bring your bullet-shaped whiskey stones in your carry-on bag on board a plane is just not cool. As long as the projectile is attached, it is considered a replica and is not allowed in carry-on bags.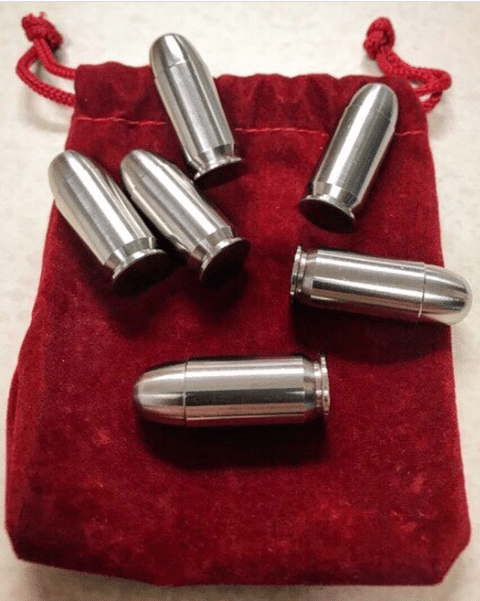 The same goes for necklaces or bracelets with bullet shales that don't contain gunpowder but intact projectiles; you need to pack those on your checked baggage or leave them at home.