#10: We Don't Need No Education
Different countries offer different packages, subsidies, and deals when it comes to giving young people greater access to college and university. But not all countries offer the same type of opportunities to their young people. Just because it might be "normal" to have a college degree in one country, doesn't mean it is normal in another.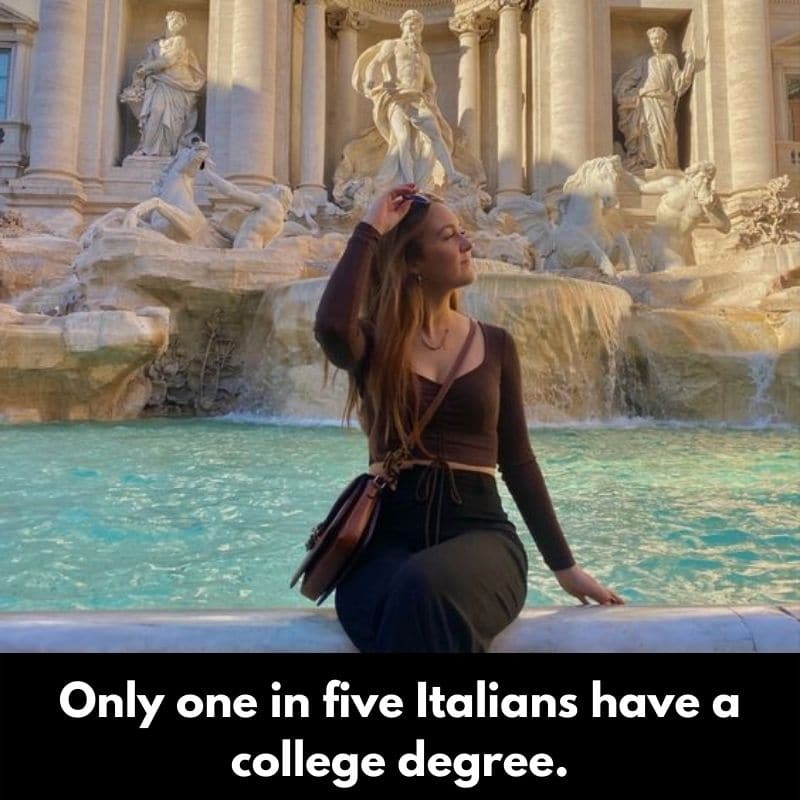 Apparently, only 1 in 5 Italians has a college degree. Sure, it is a good thing to have a college degree, but these days it almost seems like you don't need any sort of qualification to get ahead in life. There are certain fields where you clearly do need some sort of qualification, but not every field requires it.