Perfectionists, look away
This photo of a nurse is supposed to look reassuring, but they didn't consider what it would look like when the windows are open, and now whenever people want to get some air, it turns into a very disturbing illustration. Perhaps positioning her face above the windows wasn't the best move, but clearly, they never considered how it would look with the windows open.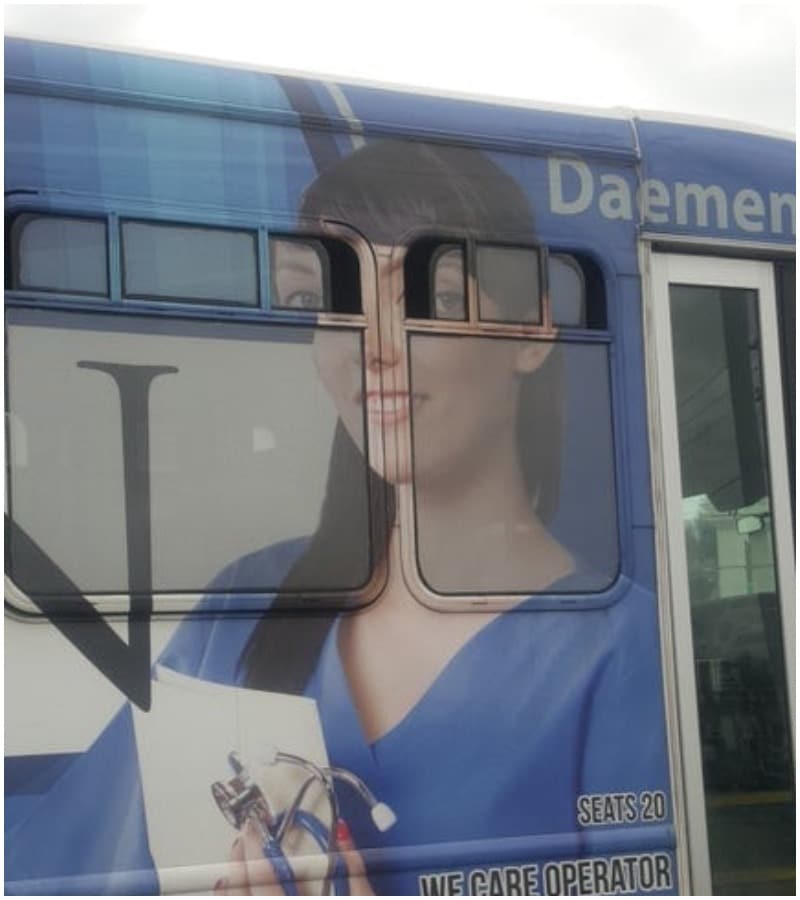 Good advertising doesn't come easily; it's a form of art, and it requires skills. It's not uncommon to put advertises on the side of buses, but this platform isn't right for any kind of advertisement. Perhaps they should've gone with a billboard instead.