Melissa's moment of horror
It all went smoothly until suddenly the song stopped playing. Melissa had a face of bewilderment, and she panicked, asking her husband what was going on.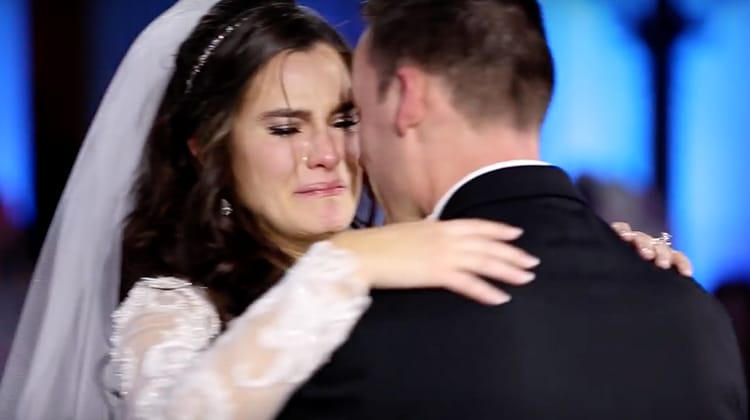 Though the initial reaction of many brides would be yelling at the DJ for answers, Melissa tried to keep her cool. She had tears in her eyes, but didn't lash out at anyone.