The good old Chinese-food container
Do you mind eating your food from a container or prefer to put it on a plate? Whichever it is, we have a solution for you, so next time you order a Chinese take-out, you can make proper use of their very specific-looking boxes.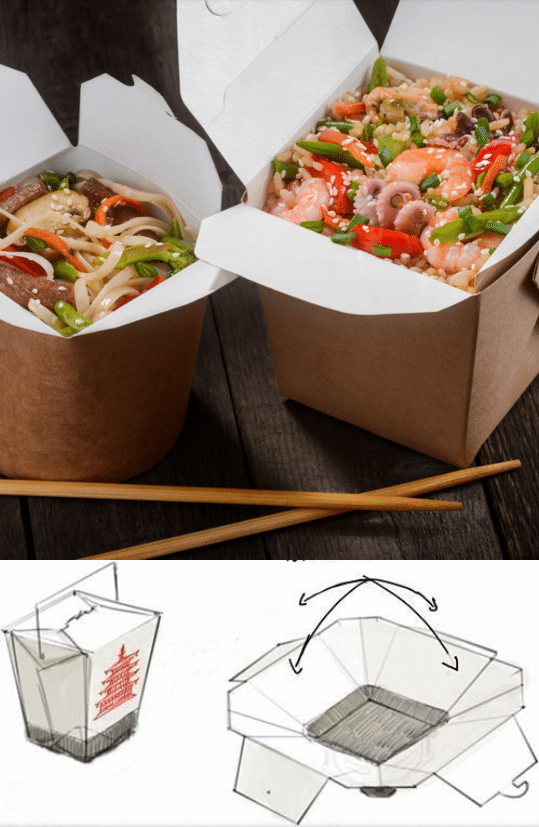 When you see one of these boxes, you can only think what it contains cannot be anything other than Chinese food. But did you know its iconic look can be changed and offer you the possibility to eat your food anywhere and any way you like? It's very simple, just unfold the box and instantly you will have a plate. Now, you don't have to waste time washing plates, and you don't need to eat from a container either!