The holes on your Converse trainers
Ever wondered what those extra shoelace holes in your trainers are for? You don't need to wonder anymore! Maybe it has crossed your mind that these holes are there to provide ventilation to your feet or that are there just for a cute design purpose. You're totally right! But did you know you can play with them and adjust them for your comfort?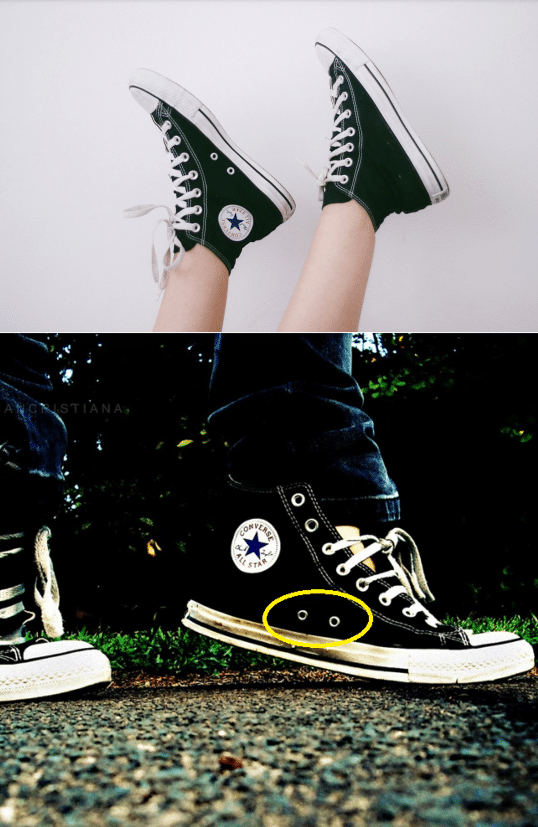 Originally, Converse were basketball sneakers, so the holes were strategically positioned in order to give the players the option to alternate their lacing technique and avoid tripping on the court. Although there is no reason for them to be there anymore, unless you do make use of it, the little holes remain just as an iconic feature.