No pets on the subway
And then this happened. Most people bring their dogs on the subway, some bring their cats, once in a while you might see someone traveling with a plastic bag of fish, but this is something we've never seen before. Someone decided it would be a good idea to put their pet hamster on a leash and take him on the subway. We know this photo wasn't taken in New York, but this beats almost everything we've seen on this list.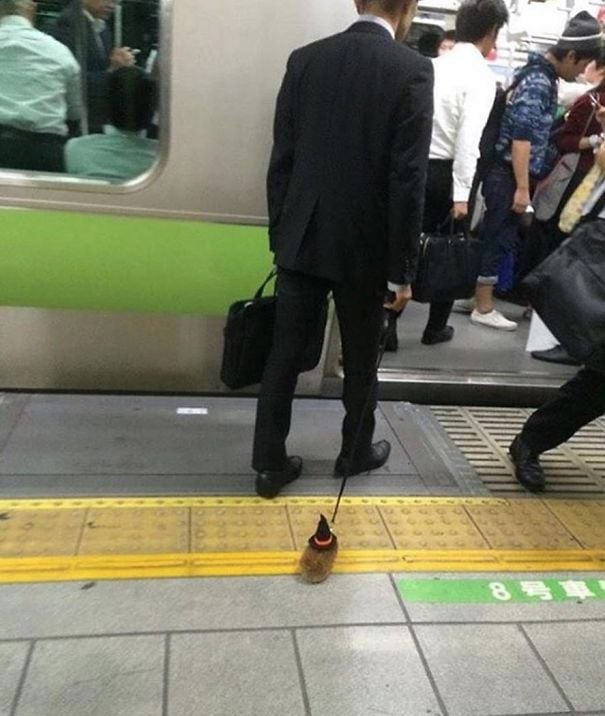 What seems to be most problematic about this is that it can't be safe for the hamster – in such a crowded place, it's almost inevitable that someone steps on the little guy! And as if this thing wasn't weird enough to begin with, he's also wearing a tiny witch hat. Why would you put a hat on a hamster, and why would you take said hamster on the subway? We'll probably never have the answers to these questions.