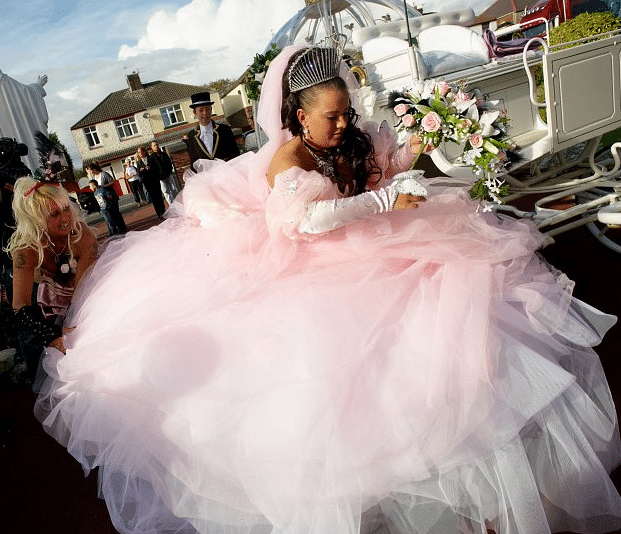 Here comes the bride, all dressed in – what? Our wedding day is one of the happiest days of our life, and while most brides-to-be dream of the perfect, classy, traditional wedding, others see it as an opportunity to get creative! It's hard to believe that some of these women chose to walk down the aisle wearing these bizarre gowns, but one thing is certain – it is sure to be a day they would never forget!
Orange is the new black
You might recognize this unconventional look from the reality show Big Fat Gypsy Weddings. The show follows couples of Irish Trevellers – an ethnic group with unique cultural customs – during the preparations for their big day.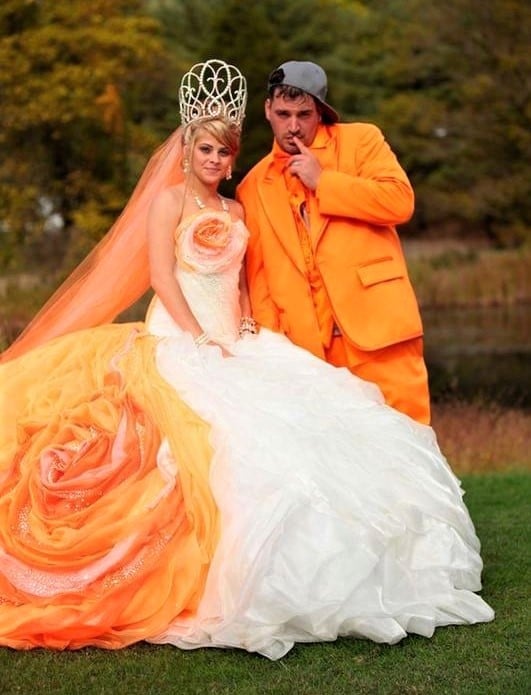 In this case, seems like what attracted the show to feature this couple was the unique choice of dress. Orange is a great color but a rather untraditional choice for a wedding dress! Coupled with the groom's glowing orange suit – it's a sight you can't take your eyes off.