No matter which team they support, all sports fans have one thing in common: when it comes to sports signs, they never hesitate to speak their minds – as loudly as possible. Fans are the beating hearts of every sports team, as they're the ones who motivate the players to keep going. We've gathered the most creative, funny and bizarre sports signs spotted in the field, and maybe they'll inspire you next time you go on cheering for your team.
Sweet revenge
Next time you plan on breaking up with your girlfriend, who happens to be a major sports fan, consider your timing. They say that timing is everything in life, and it's definitely the case when it comes to breaking up with someone. This sign is only one reason why timing is everything in a breakup, because this unlucky guy, who's now watching the game from his couch, could've enjoyed the game from the court-side.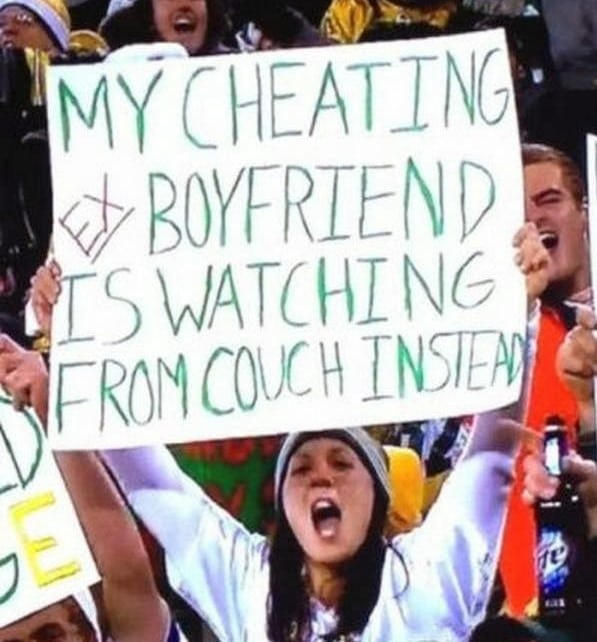 This girl, on her end, wouldn't let her ex-boyfriend step over her, and she's found the ultimate revenge – let him watch the game from home while you rub it in his face with a huge court side-sign, one that can't be missed. She's also letting the world know what her ex-boyfriend did, and although his name isn't mentioned on the sign, it's safe to assume next time he wants to break up with someone, he'll think twice on how to do it.