2020 has been a disappointing year on many levels, one of them being the many surprising celebrity breakups. That being said, although we rooted for all of these couples (some of them separated after a ten-year relationship!), breakups happen, and sometimes they are inevitable. We've all experienced them, and we know they can be tough.
While breakups are normal, they happen everywhere and all the time, we're quite surprised by the number of celebrity breakups we've seen this year; we're talking about 30 major breakups, and we're only halfway through 2020. We are firm believers in true love, and so every time we hear of another celebrity breakup, our heart breaks a little. If you want to know which relationships didn't make it through another year, here are some of the biggest celebrity breakups of 2020.
Megan Fox And Brian Austin Green
In May 2020, actor Brian Austin Green announced unexpectedly on his podcast, "… with Brian Austin Green" (yes, those are very trendy these days), that the couple has decided to go their separate ways, after 10 years of marriage. The actors first met back in 2004, on the set of ABC's sitcom Hope & Faith. Despite the 12-year gap between the two (Fox was only 18, at the beginning of her Hollywood career, and Green was 30), they had an immediate connection.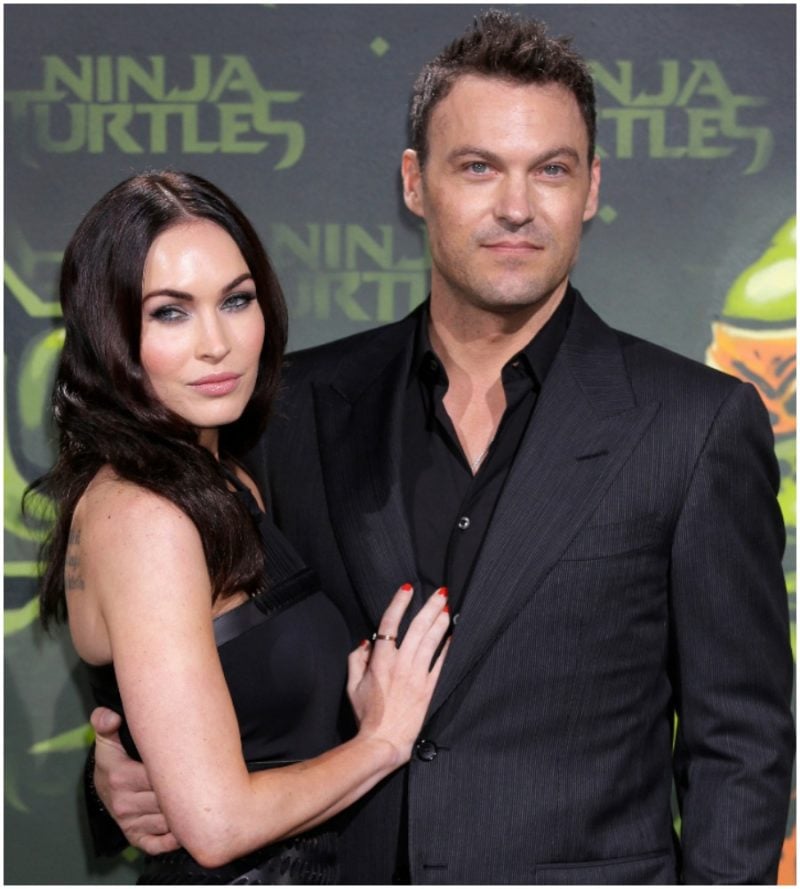 They wed in 2010 in a secret ceremony, and throughout their marriage, the two celebrities attempted to keep their relationship our of the spotlight. They have three children together, and although they seemed like the perfect family, this goes to show you never really know what's going on behind closed doors. However, in his podcast, Green insisted they still loved one another, but have just drifted apart.
Mary-Kate Olsen And Olivier Sarkozy
Although actress-turned fashion entrepreneur Mary-Kate Olsen and businessman Olivier Sarkozy were one of Hollywood's most controversial couples, their recent breakup still took us by surprise. When the couple started dating eight years ago, eyebrows were raised at their 17-years age difference. However, they didn't pay any attention to the public's dismay, and in 2015 the couple tied the knot. However, in May 2020 the actress filed an emergency order for divorce, in wrote in her request she was afraid her husband would take all of her property. We don't know what happened between the two, but it sounds as if the couple is in for a messy divorce.
Lana Del Rey And Sean Larkin
Unlike some couples on the list, who've known each other for years, this was a relatively new relationship, but it seems as if 2020 took its toll on all kinds of relationship. It has been a challenging year, and the past few months were hard on all of us, even on celebrities, and particularly on couples who had to adjust to the new reality. The couple only started dating in September 2019, and fans were excited to see the singer's new boyfriend accompany her to the red carpet, but by April 2020, they had officially called it quits.
Kelly Clarkson And Brandon Blackstock
It seemed like love at first sight for recording artist Kelly Clarkson and talent manager Brandon Blackstock. The couple was engaged ten months after they had started dating, although Blackstock was still married then the couple had first met at a music event. The couple tied the knot in October 2017, and almost seven years later, earlier this month, the singer filed for divorce, citing "irreconcilable difference." The couple have two children together, a son and a daughter, and during the past couple of months, they have been quarantining with their kids and with Blackstock's two children from his previous marriage.
Vanessa Hudgens And Austin Butler
The Disney channel is an inspiration to children around the country, and it always has been, and actors Vanessa Hudgens And Austin Butler were one of the only Disney couples that survived past their Disney careers. The two first met back in 2006, on the set of the nostalgic High School Musical, but they were friends first, and only started dating in 2011. Although children and teens around the country were probably rooting for his relationship, the two called it quits in the beginning of 2020. Fans suspect they were having issues during the 2019 holiday season, as, according to their social media accounts, they didn't spend the holidays together.
Jay Cutler And Kristin Cavallari
Former NFL star Jay Cutler and reality show star Kristin Cavallari Their relationship started off a bit rocky, with wooing on Jay's side and rejections on Kristin's side. However, for a minute we thought this relationship was meant to be, since the two eventually met again and started dating in 2009. The former football star and The Hills alum tied the knot in 2013 and have three children. This April, they had announced their separation on social media, saying, "with great sadness, after 10 years together we have come to a loving conclusion to get a divorce."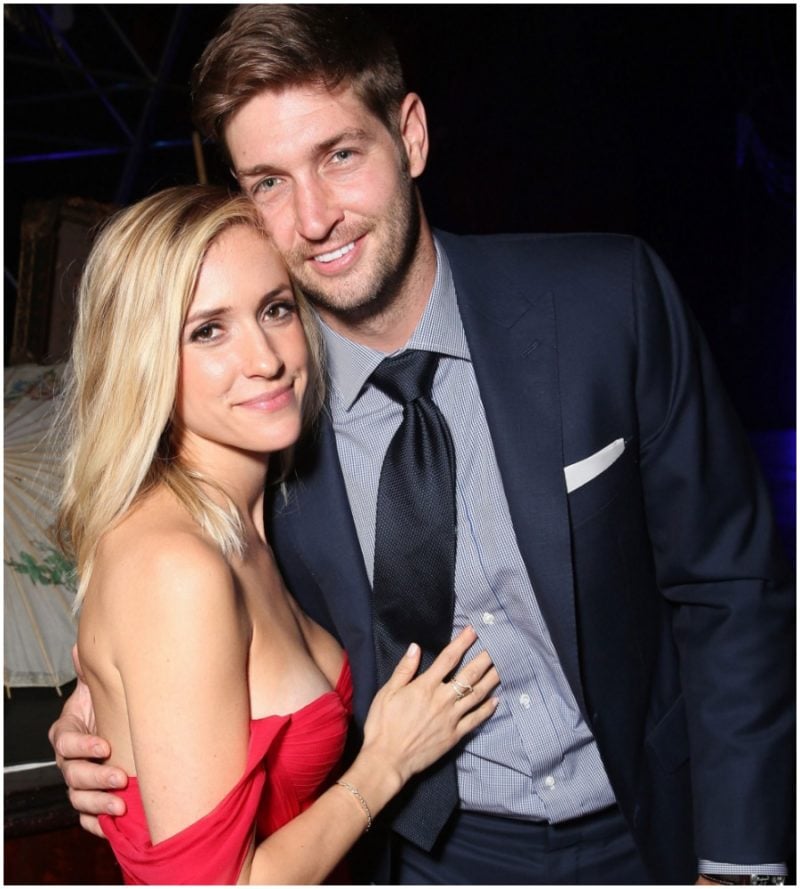 Cara Delevingne And Ashley Benson
Model and actress Cara Delevingne and Pretty Little Liars star Ashley Benson met on the set of Her Smell in 2018 and it wasn't long before rumors about the two started circulating. They were spotted together on several occasions, and in 2019 they had made their relationship official and put an end to rumors when they posted photos together on social media. Although Benson said she didn't want to confirm their relationship, the actress later shared intimate photos of the two, and fans spotted she has a tattoo that reads "CD" (Cara's initials). That's why their breakup this April caught us by surprise, and fans couldn't hide their disappointment.