No Monkey Business Yoda
Master Yoda was a prominent character on the film. He was created with animatronics and puppetry by master puppeteer, Frank Oz. But before this, the original plan was to hire an actual actor… a simian actor, to be specific. The plan was to dress up a real monkey in a Yoda costume and mask. There are photos of the monkey in training up to this day.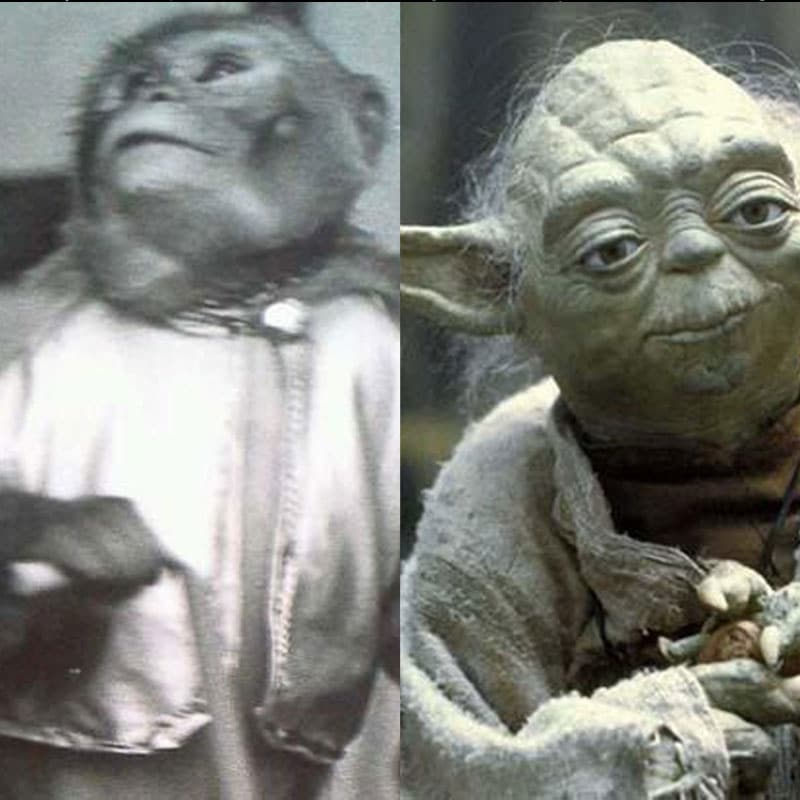 Aside from the trained monkey, there also exists a weirdly hideous Yoda mask prototype that will be used by the monkey. Fortunately, one of the crew members previously worked in 2001: A Space Odyssey. He made such a strong point about the ape used in the filming was such a huge headache, which convinced the filmmakers to fire their Yoda monkey immediately.