Flags Outside Maz Kanata's Castle Meaning
Fans really love detective work, that's why when they saw all the flags hanging outside Maz Kanata's castle in The Force Awakens, they immediately got to work to inspect all the flags shown on the screen. A lot of iconic symbols were found there, including Ziro the Hutt's black sun tattoo and other lesser-known 501 Legion flags.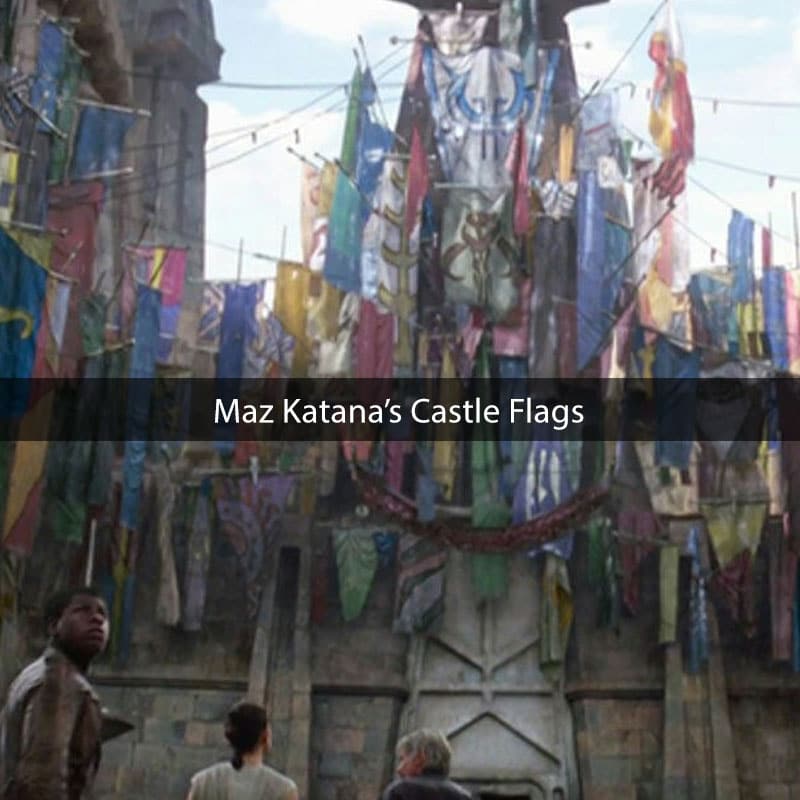 There is also a flag that shares the name of a popular international Star Wars fan group that recreates weapons, armors, and screen-accurate characters from the films. There are also flags that are associated with Mandalore and Boba Fett, like the Mythosaur Skull and Boba Fett wheat flag. There are also podracer flags, some of which belong to Sebulba and Anakin Skywalker.