Carrie Fisher Once Delayed The Filming Schedule
One of the most notable characters in the film is Princess Leia, played by the late actress, Carrie Fisher. While filming one of the most iconic scenes in the original trilogy at Jabba The Hutt's palace, Fisher refused to go through proper costume adjustments for the scene, specifically, using a modesty tape. This caused the filming schedule to be set back for a while.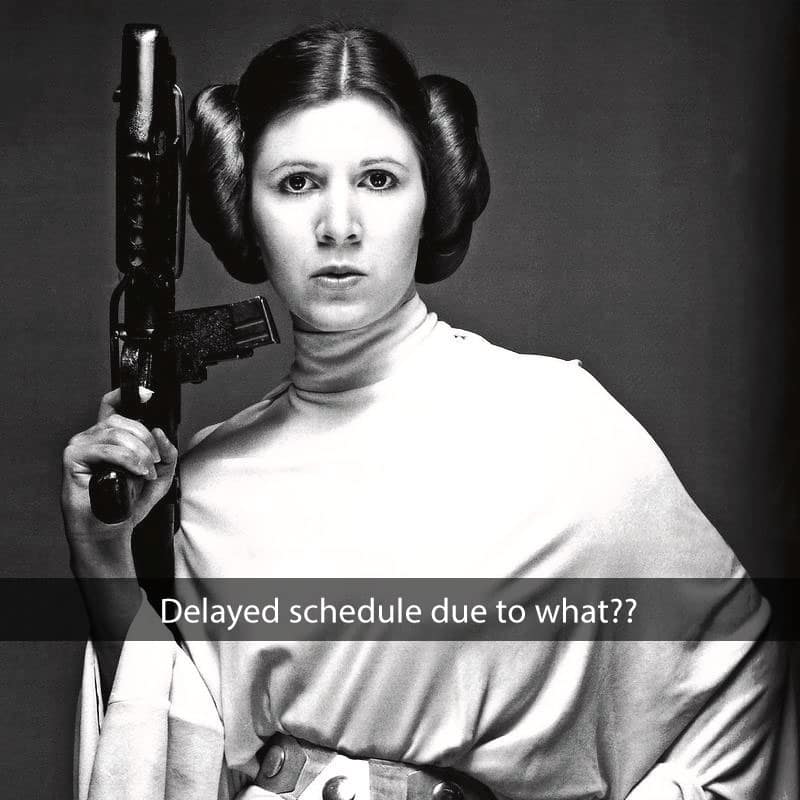 Without the modesty tape, the actress kept having problems with her bikini costume while filming the complex scene, thus, it led to several retakes. Also, the scene included 40 extras, 90 crew members, and at least 10 puppeteers for Jabba The Hutt, which means all of these people have to keep doing the same shot over and over again to avoid any discrepancies in the final cut.