There are two kinds of people in the world – those who can co-exist with any amount of mess and those who are obsessed with cleaning and keeping things in order. While cleaning requires tons of effort and is not everyone's cup of tea, one thing we can all appreciate is a good before and after cleaning shot. Just check out these satisfying pictures of things that seem to be literally transformed.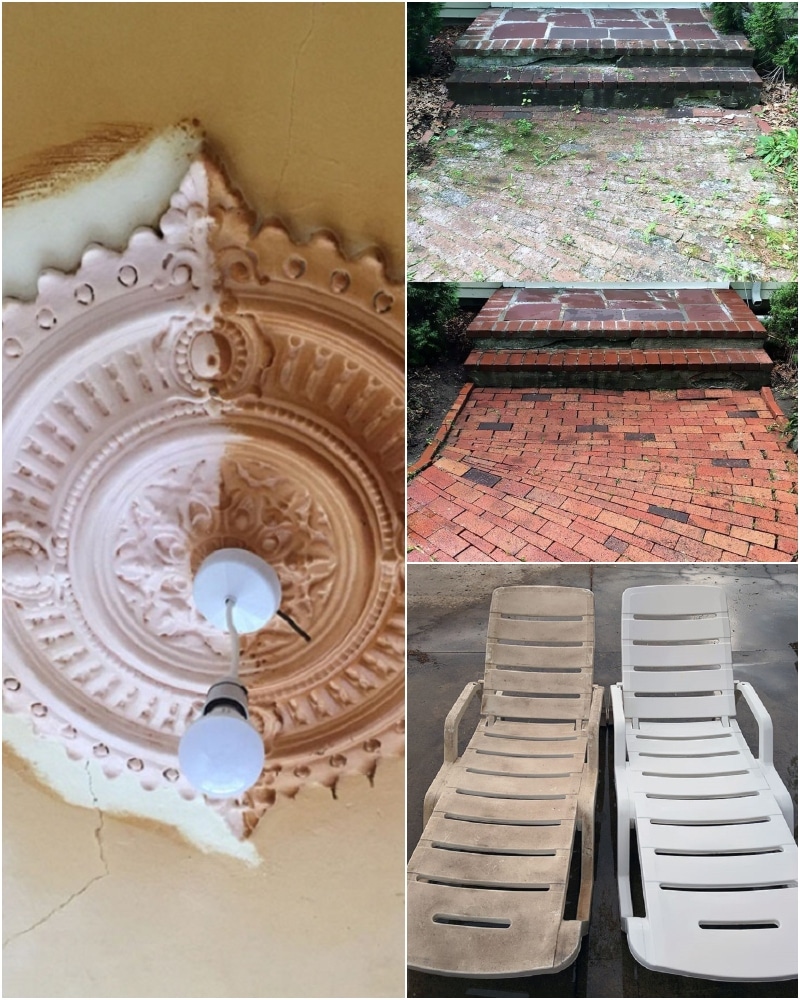 Two-Toned Road
When you think about it, roads and pavements really get the worst of it – dried leaves, mold, grime, chewing gum, trash, and whatever else cars and bike tires press into them. Sometimes, it's so bad that, like this road, they end up completely changing color over time. Enter – the humble pressure washer.
This miracle appliance uses a high-pressure water spray to literally wash off dirt from the surface and nooks and crannies. Whoever is behind this did such a good job that the road revealed its true colors. Yep, under all that black and brown grossness were bright red paver blocks. Who would have known?!