Loves Bubbles, Hates Water
Here is yet another kitty who enjoys baths that a Redditor shared on the social media platform. However, just because it enjoys baths doesn't mean it enjoys getting its paws wet. It wants to experience the sudsy goodness all around it but without the horrors of getting its whiskers slightly moistened.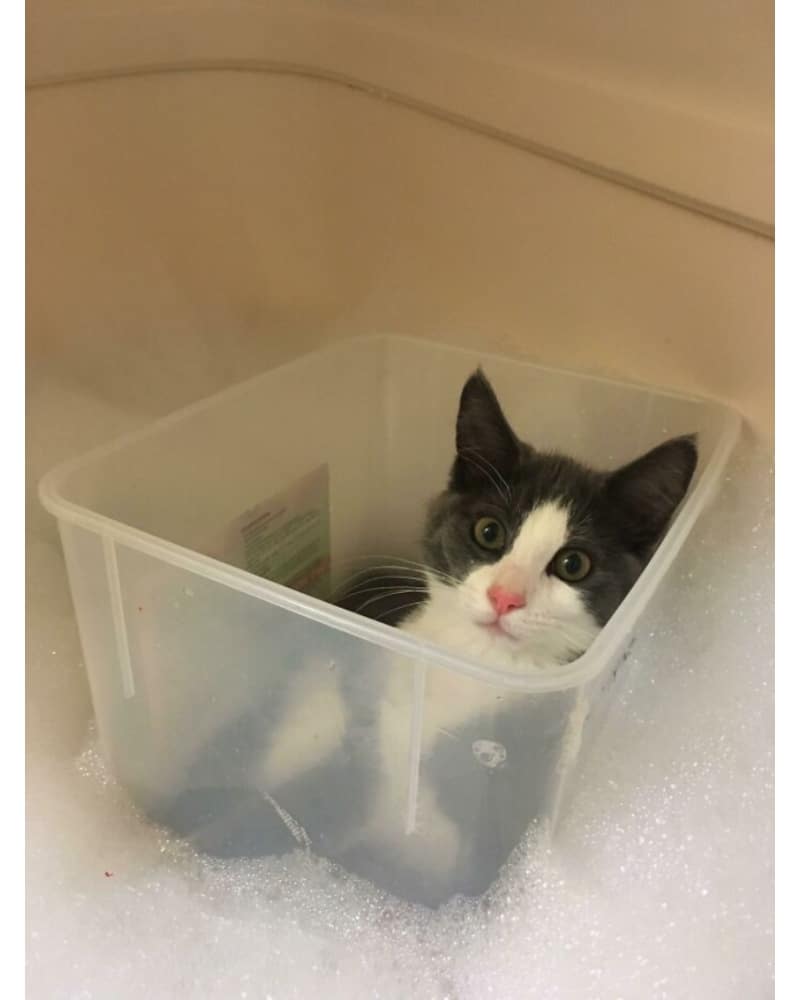 This Redditor claimed that their cat generally howls at them until they put it in the bath. The kitten, we imagine, enjoys the warmth of the water as well as the overall pleasure of being with its owner—so nice and clingy, just like every other spoiled, super-pampered kitty out there!