The Multipurpose Hoody
Ah, the classic hoody. That one article of clothing that your girlfriend "borrows" but forgets time and time again to return. That one piece of clothing that you can wear for weeks on end without raising eyebrows. Hoodies are definitely one of the most multipurpose pieces of outerwear of all time.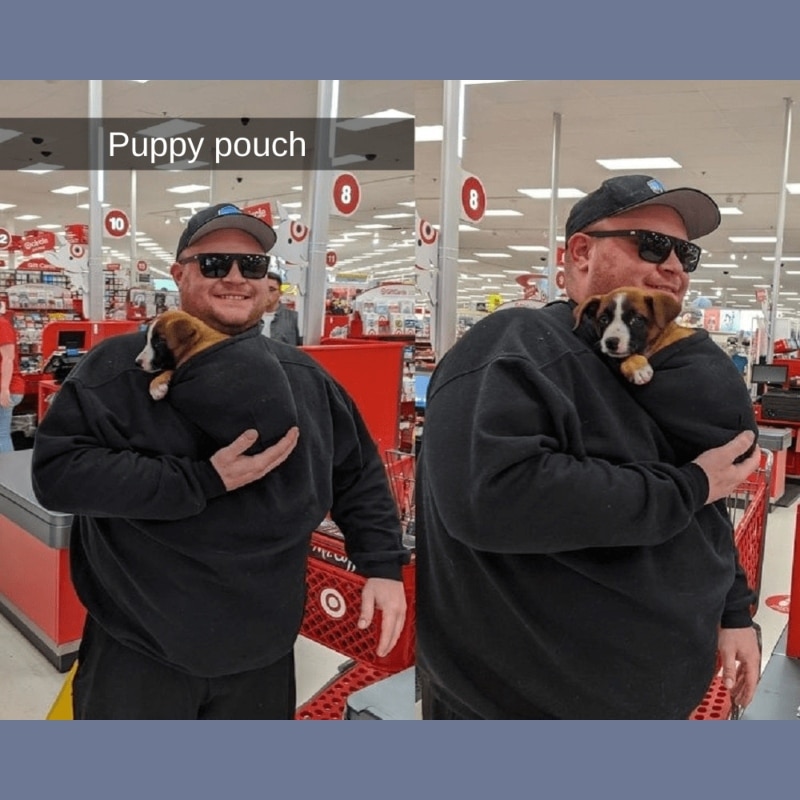 But did you know that if you wear your hoody frontside-back, you can turn the hood into a puppy pouch? It's true, just take a look at what the fellow in the picture above did. And people will be too busy focusing on the adorable pup to realize that it went numbers one and two in the hood. It's a win-win for everyone!