A Solution for Students
They say that organization is the key to success. If you're wondering who "they" is, "they" was our sixth-grade teacher, who got mad at us for having such an unorganized desk. Well, Mrs. Blevins, wherever you are, we've found a way to keep ourselves organized without your help!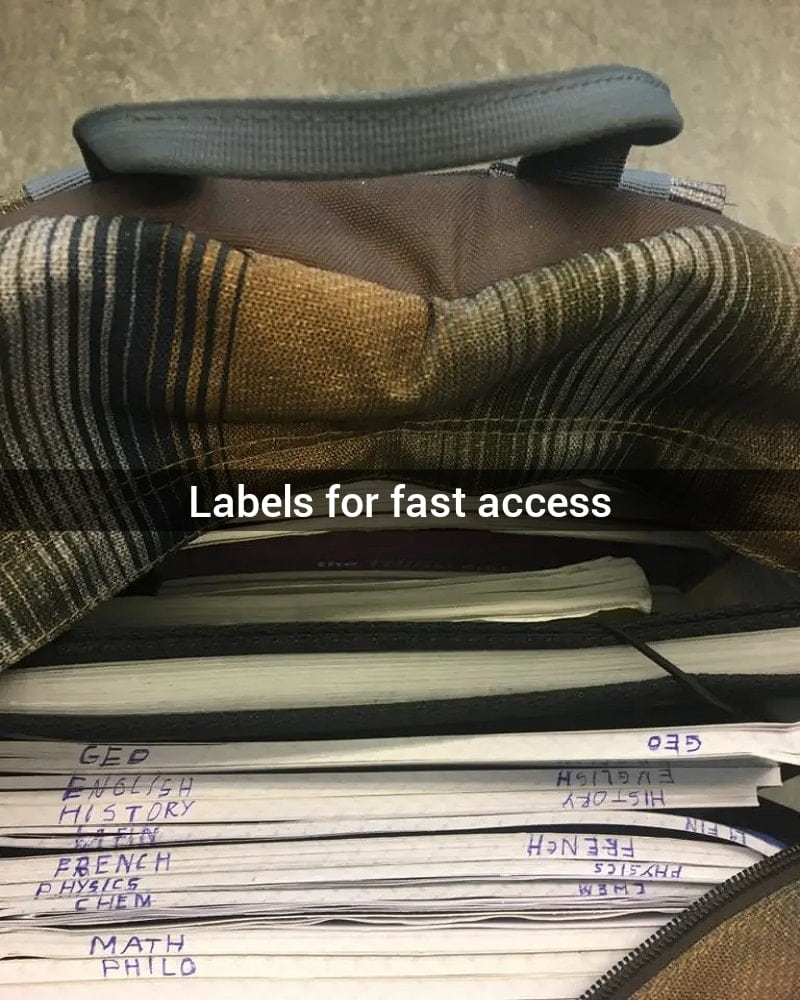 Or, more precisely, this person found the solution for us. For you students (haha, you're still learning) who have countless notebooks in their backpacks, just write the name of the subject on the edge of each book. That way, you don't have to pull the book out and look at the front cover each and every time.