Some People Are Just Jerks
Losing a pet can be one of the most difficult experiences for anyone. If you don't have a pet, imagine losing someone who's been a part of your life for over a decade. It doesn't matter that that "someone" is a furry creature with four legs—they've been a huge part of your childhood.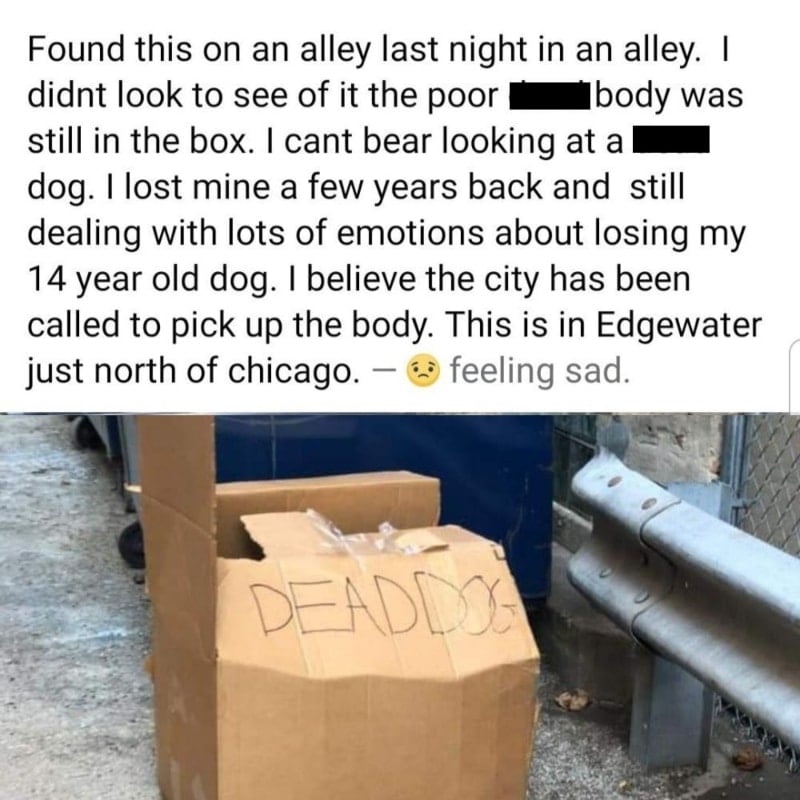 It's only right to give your pet a proper burial when it inevitably passes away. But this guy did the complete opposite. They stuffed the dead dog in a box, wrote DEAD DOG on it, then left it next to a garbage container. No wonder the OP was all worked up.