This list of richest countries in Africa will reveal some of the best kept secrets of the enormous wealth that flows in this black continent. African impressive economic growth has continued to improve over the last five years, making it one of the continent with the greatest potential for current and future growth. No wonder smart foreign investors keep trooping to Africa to make smart strategic investments in eCommerce, Telecommunication, Agriculture, Tourism and Hospitality, and Power.
With the richest countries in Africa poised to get the lion share of these investments, one would like to know which country is currently the richest in Africa? Below are the list of the richest countries in Africa for 2015 in the right order. Feel free to contribute your knowledge by making a comment.
10. Tanzania – Normal GDP = $49.115 Billion
Republic of Tanzania is the tenth richest country in Africa with it's normal $49.115 Billion in 2015. The economic growth of Tanzania is driven by continued and consistent strong performance by it's major sectors supported by private and public investment in infrastructure, placing it among the most infrastructural developed country in Africa.
With it's stable economic policies, Tanzania is poised to continue to be one of the major investment destination in Africa and further push deeper into the mainstream of the ranking of the richest countries in Africa.
According to the African Economic Outlook in it's reports of Tanzania in the 2014 fiscal year, it says "Spatial exclusion is high in Tanzania, mainly due to regional disparities, but inclusion could be increased by boosting agricultural productivity, supported by rural infrastructure investments and improved connectivity between rural and urban areas"
09. Ethiopia – Normal GDP = $54.798 Billion
Ethiopia's economy grew by 10.3% in 2013/14, placing the country in the position of the one of Africa's top performing economies. Similar strong growth was carried over to 2015 and is expected to continue to 2016.
Owing to a co-ordinated prudent fiscal and monetary policy stance, inflation has been contained to single digits since 2013 till date.
Federalism and devolution of power to the regions are paving the way to overcoming geographic and socio-economic barriers to inclusive growth and structural transformation.
08. Sudan – Normal GDP = $63.815 Billion
Driven by agriculture and the extractive industries, Sudan's GDP growth (3.4% in 2014) continued down to 2015 at 3.8% and is expected to hit 3.7% in 2016, with inflation anticipated to remain high (21.8% in 2016).
National dialogue between government and opposition should lead to political reform, while implementing the Interim Poverty Reduction Strategy Paper should support inclusive growth and improve MDG achievement prospects.
Geographic concentration has hindered business clustering and employment in lagging states, and specific spatial planning is needed to concentrate resources in urban agglomerations and stimulate employment in agriculture.
07. Kenya – Normal GDP = $69.937 Billion
GDP growth amounted to 6.9% and 5.7% in 2012 and 2013, respectively, while the 2014 estimate and the 2015 projection show economic expansion of 5.3% and 6.5%, respectively.
In 2013 and 2014, the economy experienced a stable macroeconomic environment with single-digit inflation, whereas the political scene was dominated in 2014 by calls to amend the constitution.
Reforms have been introduced in Kenya since 1990 to address critical differences in access to economic, political and social services, culminating in the introduction of 47 county governments in 2010.
06. Morocco – Normal GDP = $107.005 Billion
The economy has strong prospects for economic growth and measures to strengthen the macroeconomic base have reduced the budget and current account deficits.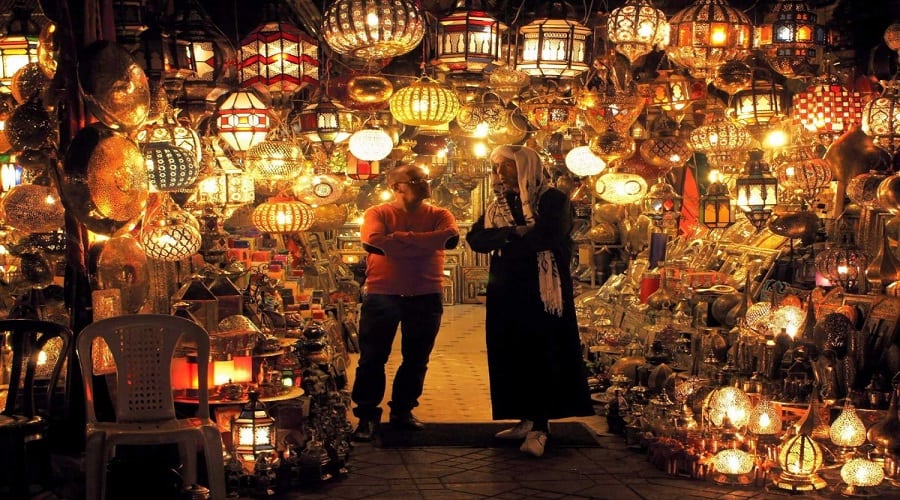 The government continued improving the business climate and adopted a 2014-20 industrial strategy to support structural change and boost the country's position in global value chains.
Morocco has made great efforts to meet social challenges and regionalisation has speeded up to improve living conditions, but regional and spatial disparities are still considerable.
05. Angola – Normal GDP = $ 131.401 Billion
Angola's economy will suffer from significantly lower oil prices, with GDP growth expected to decelerate to 3.8% in 2015 and 4.2% in 2016, down from the 4.5% registered in 2014.
Structural reforms are imperative to enhance efficiency in the allocation of resources and create the conditions for a faster rate of economic growth and equitable development in the future.
Improved management of income from non-renewable resources is needed to enhance spatial inclusion and create savings for future generations.
04. Algeria – Normal GDP = $214.063 Billion
The economy expanded by 4% in 2014, driven mainly by the recovering oil and gas sector, with further growth of 3.9% forecast in 2015 and 4.0% in 2016.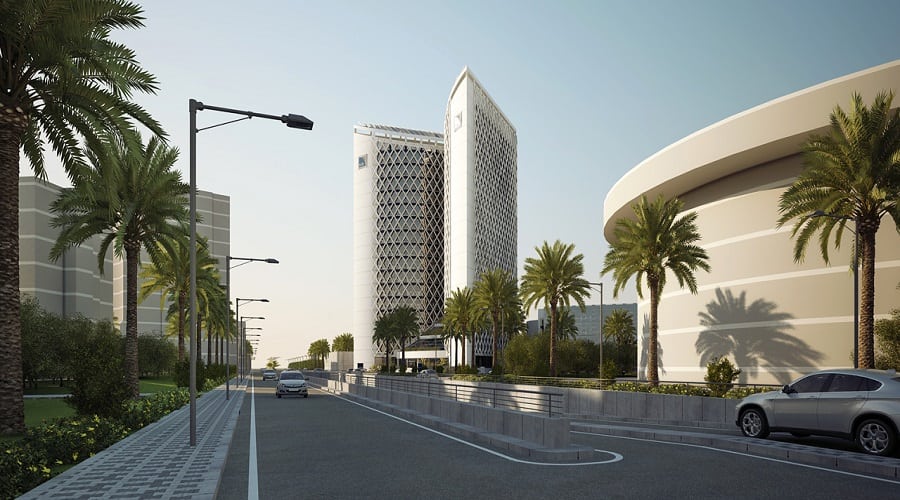 To cope with the drop in oil prices since June 2014, the government has taken various steps, including the possible funding of public investments by local banks.
Faced with major disparities in spatial distribution, the biggest country in Africa (2.38 million km²) has a spatial inclusion policy that includes a development strategy and measures to strengthen local government.
03. Egypt – Normal GDP = $291.538 Billion
The economic outlook for 2015 is cautiously optimistic, with the GDP growth rate projected at 3.8% in 2014/15 in the wake of important ongoing reforms and anticipation of parliamentary elections, which is the final stage of the political roadmap.
The successful outcome of the March Egypt Economic Development Conference secured over USD 60 billion worth of investments, loan agreements and grants and reinforced the government's commitment to continue the structural reforms and promote inclusive growth and restore back investor confidence.
Economic activity, policy making and development programmes are concentrated in Cairo and a few major cities, which perpetuates spatial disparities.
02. South Africa – Normal GDP = $352.817 Billion
Annual growth in GDP fell to 1.5% in 2014, but is expected to rebound to 2.0% in 2015, as the large rand depreciation may stimulate an export-led recovery and the global economy gradually improves.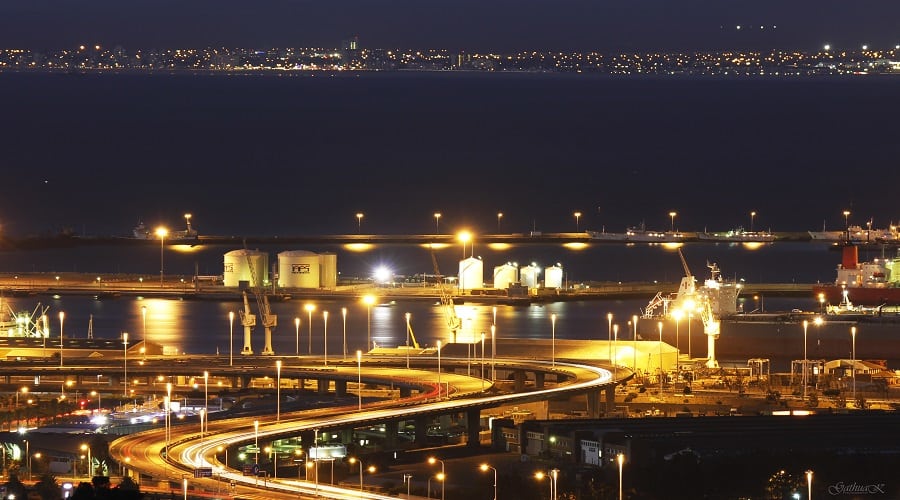 The macroeconomic policy framework is expected to remain unchanged, as the governing African National Congress (ANC) won 62% of the vote in the country's fifth national elections held in May 2014.
South Africa has designed significant policies of spatial development at the local, regional and national levels, including development corridors, improvements in service delivery and decentralization policies; but implementation has been slow and unequal across regions.
01. Nigeria – Normal GDP = $ 568.508 Billion
Robust growth of around 7% for the past decade is threatened by macroeconomic challenges, particularly exchange-rate volatility and falling global oil prices that impact public-sector spending.
The main opposition party, the All Progressive's Congress, has won the most competitive presidential elections in Nigeria's history which were relatively peaceful in spite of the insurgency in the north east.
Major rural-urban and regional tensions are due to varying natural-resource endowments, unequal access to political power, insufficient federal services and uneven shares of national wealth.
Overcoming geographical and socio-economic barriers is central to achieving inclusive growth and sustainable development. Addressing rural-urban differences to ensure more balanced development through job creation and societal transformation will be critical for Nigeria's future.
This will need to be done within all the six geopolitical zones, in addition to addressing inequalities across these zones. Though there have been several policy initiatives aimed at territorial development in Nigeria, limited success has been achieved in addressing the fundamental causes of unevenness. The problem often lies with a structure of governance that gives room for developmental policy implementation at the federal, state and local levels of governance but not at the regional level.
This article is DMCA and Copyright Laws protected. Do not copy!