It turns out people would buy anything – for any price – if you tell them it was previously owned by a celebrity. Some people are hardcore fans, and they're willing to pay anything for the most random items (they would probably never even use) just to have something that was owned by their favorite celebrity. If nothing else, having a half-eaten sandwich of a celebrity makes for a great dinner conversation topic, but we're not sure it's worth the price – that's for you to judge.
Darth Vader's helmet for $898,420
Star Wars fans are among the most loyal group of fans out there, so perhaps it shouldn't come as a surprise that Darth Vader's iconic helmet, worn by actor David Prowse in Star Wars Episode V: The Empire Strikes Back was sold to an anonymous fan for almost $900,000. It was sold during an online celebrity memorabilia auction in 2019, and was estimated to go for $400,000. However, Star Wars fans once again proved how hardcore they can be, and it was sold for over twice the estimated price.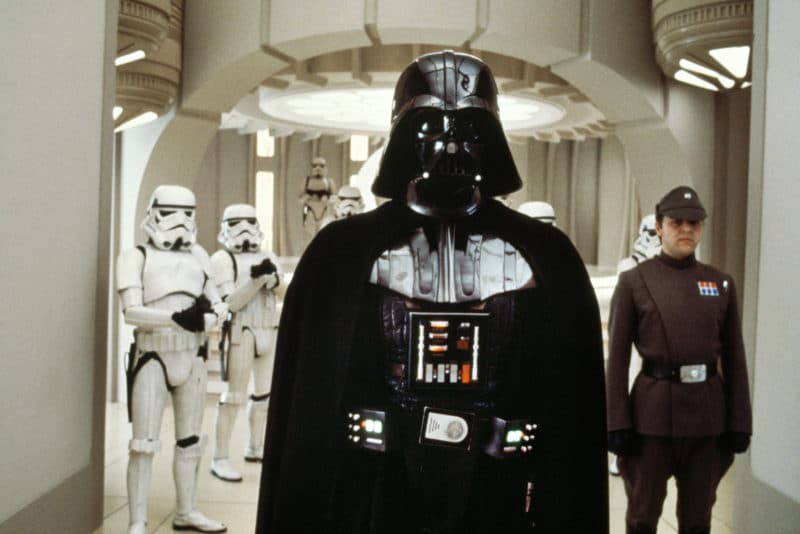 Judy Garland's Ruby slippers for $6 million
The famous Ruby slippers are the same shoes worn by actress Judy Garland in the 1939 MGM film The Wizard of Oz. Those were the magical shoes of Dorothy Gale – a beloved character in American literature – the shoes that took her on the adventure and away from Kansas. With all due respect to the helmet of Darth Vader, Dorothy's ruby slippers are one of the most valuable items of movie memorabilia – a must have for a true film buff.
One of Elvis' curls for $15,000
The King of Rock and Roll touched many lives with his music and charisma during the fifties and sixties, and continues to do so, almost fifty years after his death. That's why fans were willing to pay unreasonable prices for only one of his iconic curls. The said curl was allegedly cut from the singer's head back in 1958, and was sold in an auction in 2009 for $15,000, excluding 3,300 worth of tax. A shirt owned by the singer was sold at a different event for $52,000.
Lady Gaga's fake nails for $12,000
Lady Gaga is known for her extravagant, tacky style, and that usually includes fake nails in odd colors. A lucky crew member in the singer's Born This Way tour had found one of Gaga's fake nails that apparently fell off during the concert, and auctioned it online, along with a photo of the singer wearing the false nails and another photo of his production bracelet – as a reassurance of authenticity. He was probably shocked, as much as we are, when the item was sold to a fan for no less than $12,000.
J.K. Rowling's chair for $394,000
It wasn't just any chair, but the same chair the writer had sat on while she concerted the tales of Harry Potter. This was the chair Rowling used when she wrote the first two books in the Harry Potter franchise, and so perhaps the lucky buyer was hoping the magical chair would bestow him with talent and inspiration. Normally, you wouldn't pay over $20 dollars for an old, shabby chair (that's not a figure of speech – the chair is old and shabby), but really, this fan paid for the symbolic meaning behind it.
Niall Horan's half-eaten toast for $100,000
One Direction star Niall Horan was enjoying a sandwich before his appearance on the Australian Sunrise talk show, and he didn't get a chance to finish it before going on stage. His leftovers were later sold on eBay, starting the bidding at $0.99. They knew that there's one lucky One Direction fan out there, waiting for a chance to get closer to their idol, but they probably never expected it to go for this price.