Between a Comma and a Period
Semicolons are one of the most confusing punctuation marks; not because they're hard to use, but because nobody knows how to use them correctly. Our grade-school teachers taught us that they're somewhere between a comma and a period. The rest is longer than a comma's, but they're shorter than a period's.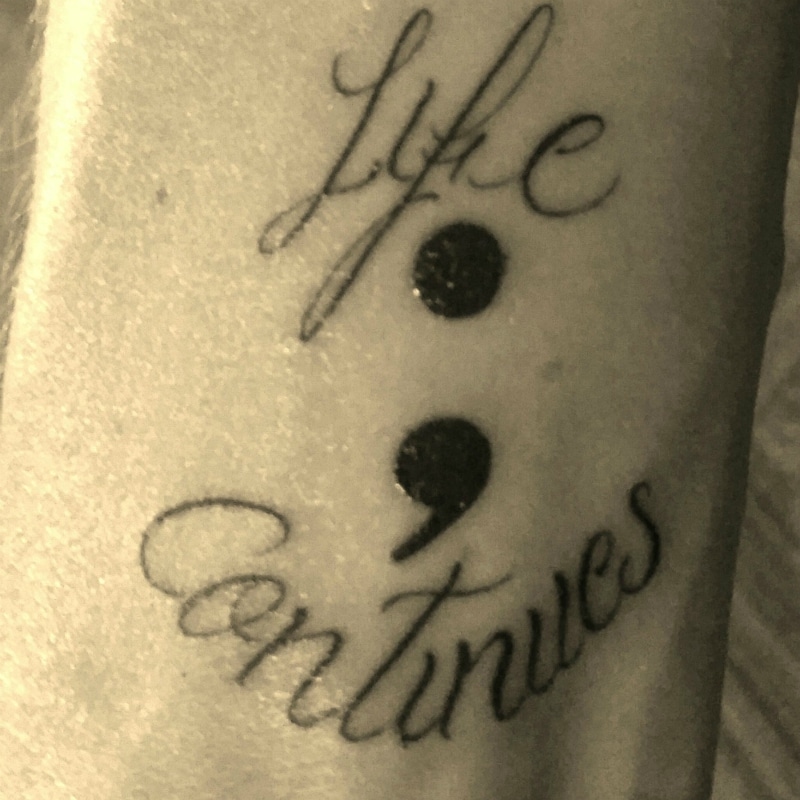 Now, as for what this tattoo could mean. We think this person is trying to tell us that life continues, but there's also a brief period where it doesn't? Or is it that life continues like a sentence continues when using a semicolon? Whatever the case may be, we're going to avoid using semicolons if at all possible.