Which country is the poorest country in Africa? Africa is the world's second-largest and second-most-populous continent. At about 30.2 million km² including adjacent islands, it covers six percent of Earth's total surface area and 20.4 percent of its total land area. These are just quick facts about Africa according to Wikipedia.
Beyond landmass, there some other important facts. In the continent of Africa there is extreme wealth and extreme poverty cohabiting the content. This is however not limited to Africa alone, other parts of the word suffers from similar disparity. There are no doubt some other interesting facts about Africa which should not be neglected but in this post, we shall be considering some of the top ten poorest countries in Africa and the reasons they are poor.
10. Mali – Normal GDP = $12.616 Billion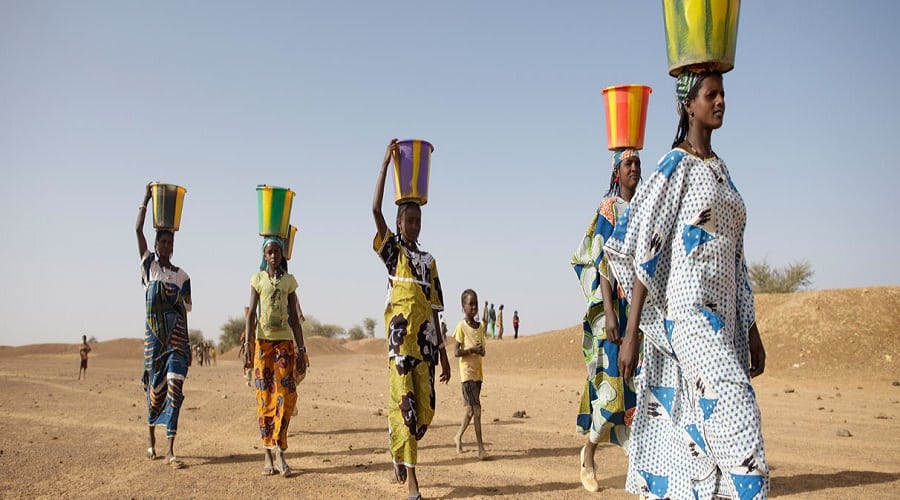 Mali as a country is seriously battling with poverty at a severe level leading to malnutrition among the populace but especially the children. Inadequate hygiene and sanitation tends to be the greatest challenges that the poor country daily battles with. Over 60% of the population lives below the international poverty line of less than $2 a day. So poor indeed despite the normal GDP of $12.616 Billion.
 09. Sierra Leone – Normal GDP = $4.892 Billion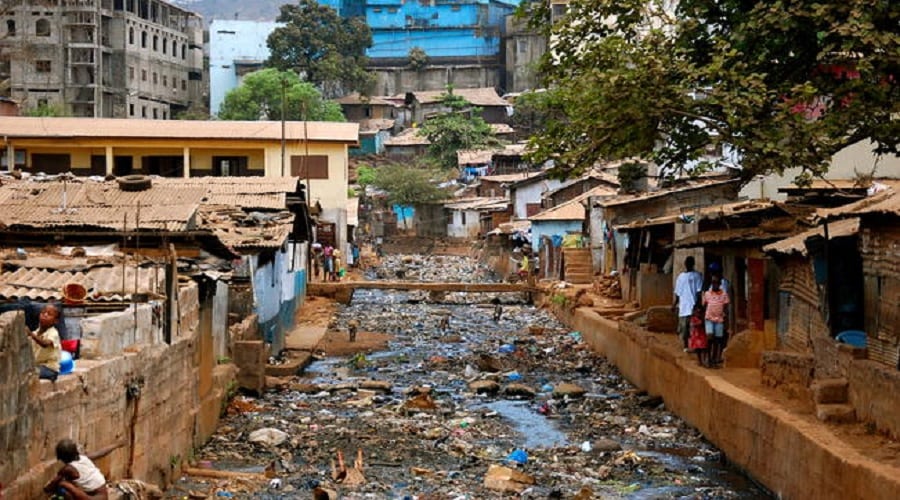 Sierra Leone shouldn't have been among the list considering the country's mineral resources. The country is known for mining, especially diamonds which remains the country's main foreign currency earner for decades. It is also worthy of note that the country boasts of the third largest natural harbor in the world, where shipping from round the earth berth at Freetown's famous Queen Elizabeth II Quay.
Despite all these mineral resources though, we cannot but list the country among the poorest countries in Africa because over 72% of its people cannot boast of mere three square meals per day not to talk of other life amenities.
Years of economic decline and 11 years of armed conflict which had dramatic consequences on the economy. Poverty remains widespread with more than 60% of the population living on less than US$ 1.25 a day and unemployment and illiteracy levels remain high, particularly among youth.
08. Togo – Normal GDP = $4.518 Billion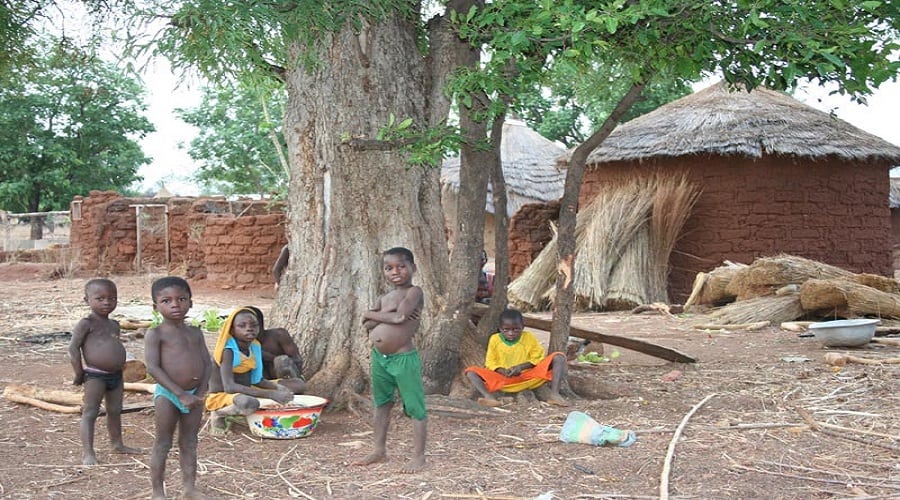 Togo is a country of about 6.7 million people whose major sources of livelihood is on farming. This poor African country is known for its natural resources like Coffee, Cocoa, and cotton seed which produces up to 40% of all earning from foreign exchange with cotton contributing the largest to the economy.
This small West African Country however suffers from a very lean income growth and greater majority of the population lives below poverty line. It is true that Togo have many mineral resources but the country is still far behind when it comes to life's basic necessities.
Togo has gone through a socio-political crisis, an economic regression and a decrease in public and international aid. As a result, an estimated 62 per cent of the population currently lives below the poverty line.
07.  Madagascar – Normal GDP = $10.593 Billion

This beautiful Island called Madagascar as a country has no reason being poor, is an island in the Indian Ocean, some hundreds of miles off the Southeast Coast of Africa not too far from the Mozambique Channel at the southern of the equator. Despite the fact that the country is far from Africa, it is still considered part of the continent which broke off from India years back.
The major business of the inhabitants is fishing, farming, and hunting. But the down side of the country is its extreme poverty. Recently the population of the Madagascar was estimated at over 22.3 million, 90% of whom still manages on less than two dollar a day.
The reason why the country is so poor is not far fetched. The farmers practice subsistence agriculture, producing barely enough to feed their families. The average size of a family plot is 1.3 ha. With the growth in the island's population, this situation has only worsened, so that half of Madagascar children now show signs of chronic malnutrition. The isolation of rural inhabitants also helps to make living conditions particularly hard. Roads are generally in a poor state and are unevenly distributed over the country.
06. Burundi – Normal GDP = $3.094 Billion
Burundi is another poor country in the heart of the African Great Lake region. The country has weathered more than a decade of violence and conflicts which has contributed to its wide spread poverty.
The vast majority of the Burundians are poor people made up of small scale farmers trying to recover from the ravages of conflicts that has rendered both their economy and farm lands useless because of buried mines. The adverse effects of of years of drought is another misfortune for the already vulnerable poor African country.
 05. Somalia – Normal GDP – $ Unkwon

Somalia proudly makes our list as one of the poorest countries in Africa, in fact the populace are said to have acclimatized to the consequences of poverty and whatever it brings their way. For Somalia, poverty can be attributed to a number of factors ranging from prominent ones being absence of an active central government, civil disputes, natural calamities like floods and droughts. Poverty in Somalia has increased manifold since 1990.
Somalia had witnessed many inhibiting factors like downfall of the government, outbreak of the civil war, which further aggravated the problem of poverty in Somalia. To be sincere, the rate of poverty in Somalia would make even a stone-heart individual to shade tears.
04. Zambia – Normal GDP = $27.066 Billion

Zambia is described as a peaceful country with a whole lot to be proud of because people there generally get along well with each other irrespective of religious differences and political parties variants but the the poverty grips on the country is just one of its kinds like other fellow poorest countries in Africa.
Far from sounding demeaning, put simply, Zambia is very poor. About 65% of the population lives on less than a dollar per day, good drinking water is for the privileged few while the dreaded HIV is common disease battled by at least 14% of the already impoverished citizens of the country coupled with illiteracy.
03. Liberia – Normal GDP = $2.027 Billion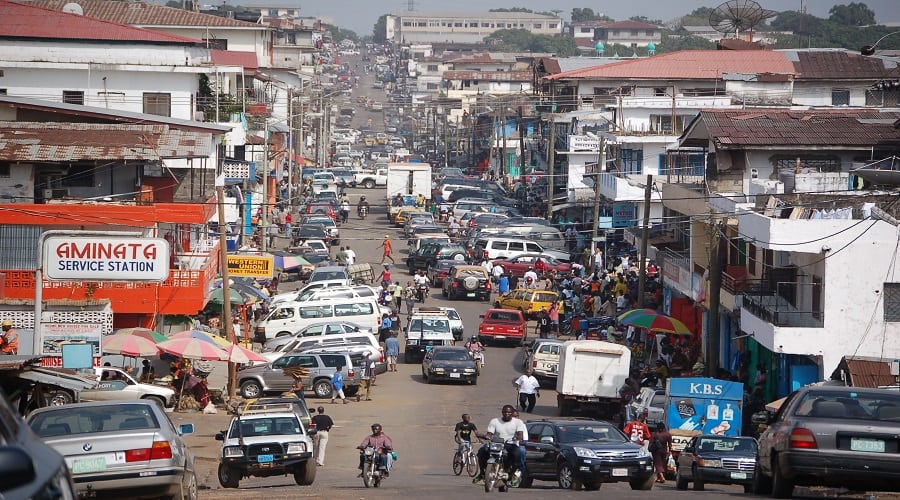 Liberia is an African country which has its own shares among the impoverished countries in Africa. A country which has over 85% of their population dependent on the international poverty line with GDP per Capita $454.30 is indeed a serious issue. Initially the country was quite developed but successive civil wars which not only took the lives of many but added to their woes in many forms.
In fact, series of unfortunate events in Liberia over the years has served as an evil wind that blows nobody any good. Ebola on its own is another issue under contention in the country. Poverty is in Liberia. Short and Simple.
02. Malawi – Normal GDP = $4.258 Billion
Malawi comes under the top ten of the poorest countries in Africa. Over 40% of the Malawians are female-headed households as the sad result of warfare and diseases. Although agriculture is the central to their economy, land distribution is unequal while the little they could plant are at the mercy of frequent droughts. Poor education is another limiting factor to their opportunities in life.
As with many African countries, common diseases in Malawi are malaria, measles, tuberculosis and pneumonia. Over the last decade, the government has worked towards providing basic healthcare for all, with emphasis on immunization programs, reproductive health and nutrition.
 01. Burkina Faso – Normal GDP = $12.543 Billion

Burkina Faso is poor. We say this because many factors contributed to placing them as one of the poorest countries in Africa. The country is prone to recurrent natural disasters such as drought, floods and locust invasions, which have grown increasingly frequent and severe. In addition, desertification in drought-prone areas is rapidly spreading and the impact of climate change is increasingly affecting the availability of water and pasture.
Though the lists goes on and on but these are just top ten of the poorest countries on the African continent. Feel free to update the list of countries if you wishes.