Want to play 1,000-card pick up?
We're not too huge on playing cards, but we understand why people are so into them. Back in the day, we used to organize our Pokémon cards based on energy type and number. That was back in the day when there were only 151 Pokémon, but we digress.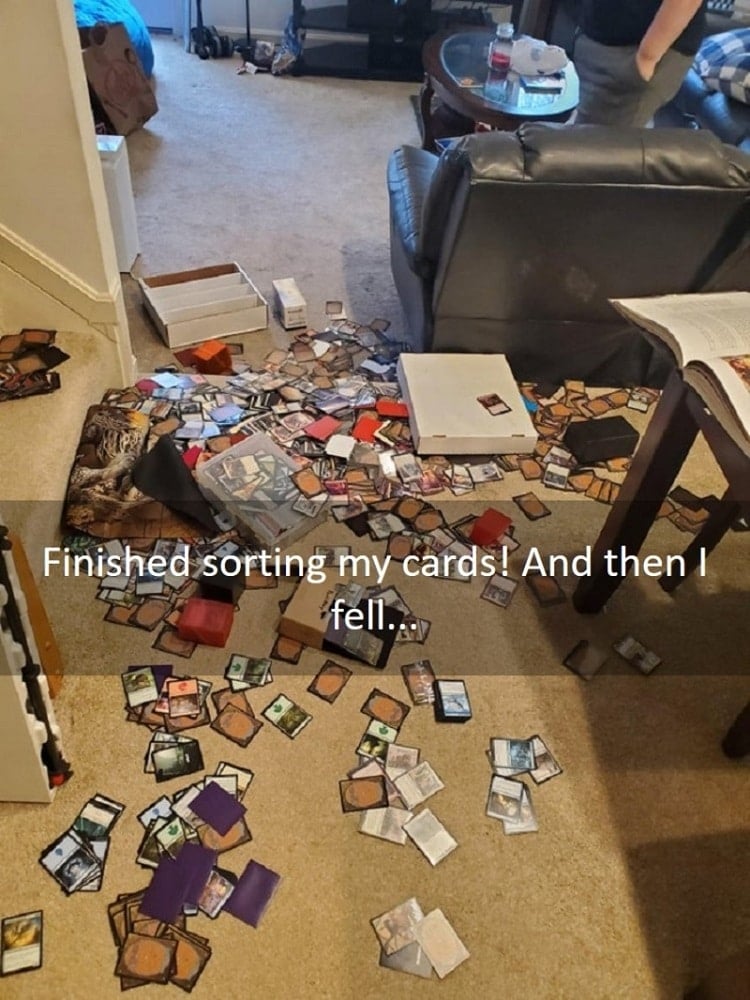 You can see the heartache from these fallen cards. There are probably over a thousand cards that this guy painstakingly organized for nothing. Perhaps his pet cat knocked the box over, which is something a cat would totally do on purpose. Oh, did we tell you that cats are literal demon spawns?