A refrigerator is a cool place
Cold and cool are terms that are relative to one another. Cold refers to very low temperatures, while cool highlighting moderate temperatures. But what this girl meant by "cool place" is a place with a nice view. But again, James is being James.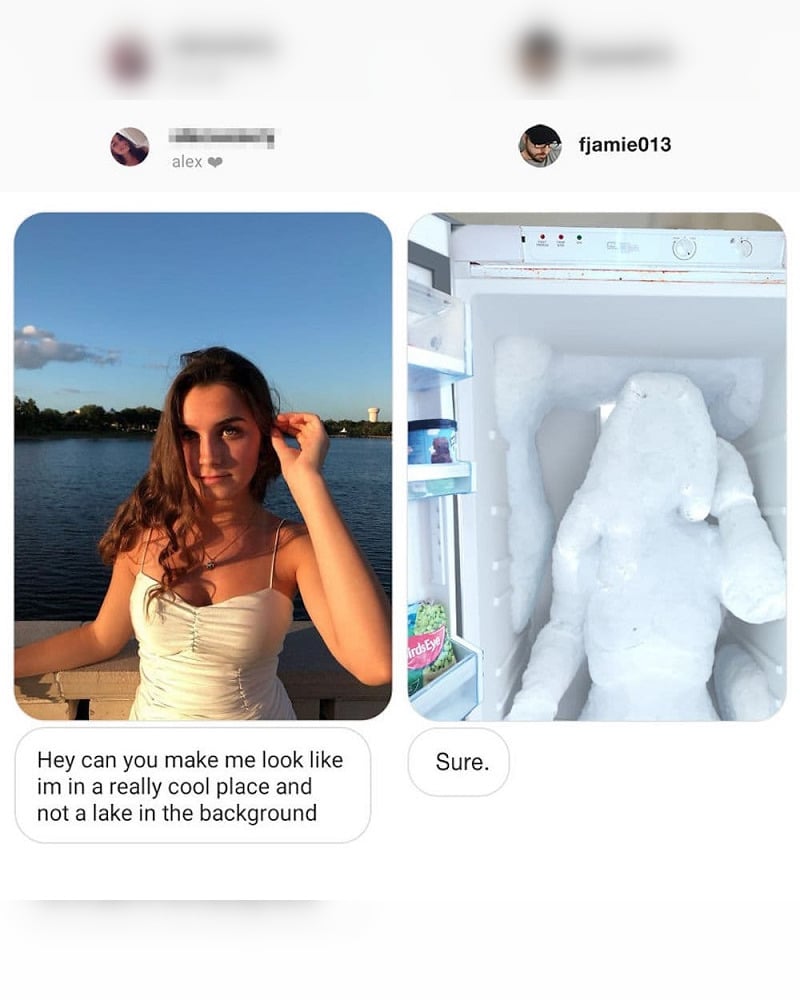 He took the girl's request too literally, as always. The girl asked whether he could change her picture's background and alter it with a cool place. Not only did he put her in the photo of a refrigerator in which a cool place, but he also made her whole body freeze as though she were in a cold place as cold as the North Pole.