Which nails do you mean?
Okay, for the guys out there, please tell us whether you noticed her nails in this picture. How about the women? Seeing as how one hand is facing away from the camera and how you can't see the nails on the other, what would be the point of this? Unless you're talking about the nails on your feet. Do people really "do" their toenails?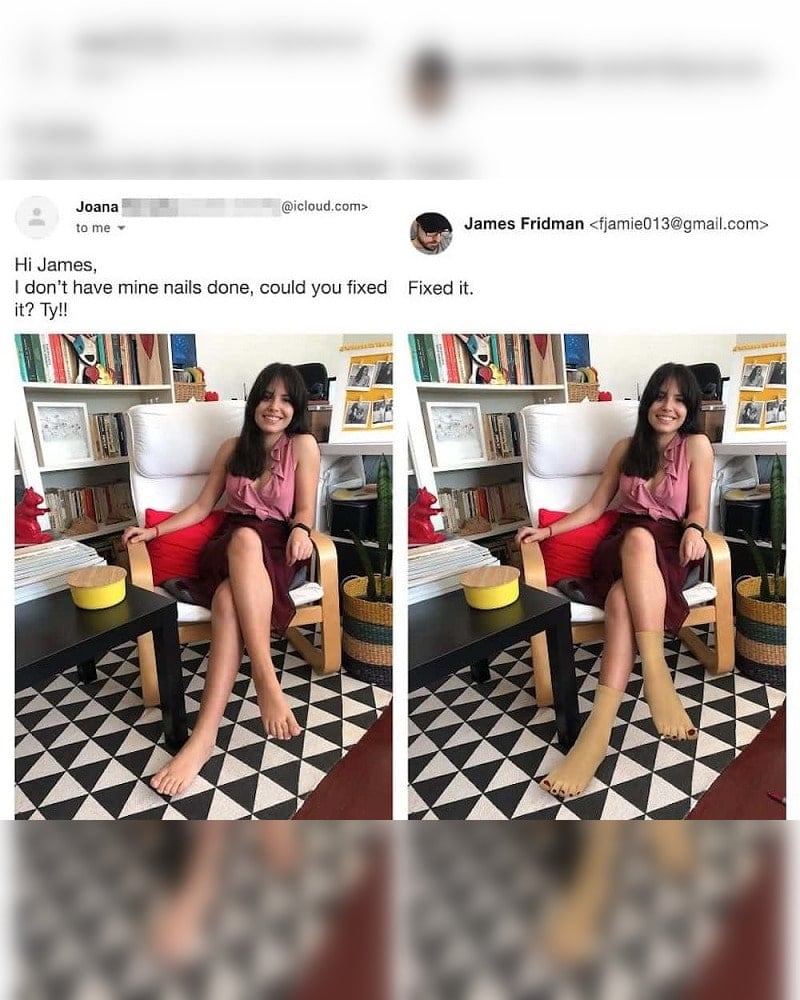 What James did to fix the problem was slip on a couple of socks with painted nails on them. There's an obvious different in tone between the socks and her leg skin. However, James did succeed in drawing attention to the nails, so we guess this works somehow.